Coin  vibrating motor with lead wire (brush type) φ8mm – φ12mm – Pancake Types
Leader Microelectronis Motor now offering micro vibrating motor, also known as shaftless or pancake vibrator motors. Latest Coin Vibrating Motors. Warehouse Prices, World Class Customer Service. The diameter of them is range from Ø8mm – Ø12mm. Pancake motors are compact and convenient to use. Enclosures can be moulded to accept the coin form of our shaftless vibration motors easily. Within the coin motor range, we offer both leaded and spring & (black foam) pad mountable versions. This is a small flat coin vibration motor with adhesive backing. Coin Dc Motor Vibration Motor are used today in an endless number of applications; these are quality motors used in medical, automotive, consumer, and industrial products. Specific applications in which our vibrating motors could be used are in feedback of handheld devices, touch screen feedback, emergency alerting, simulations, video gaming, and other operator feedback applications.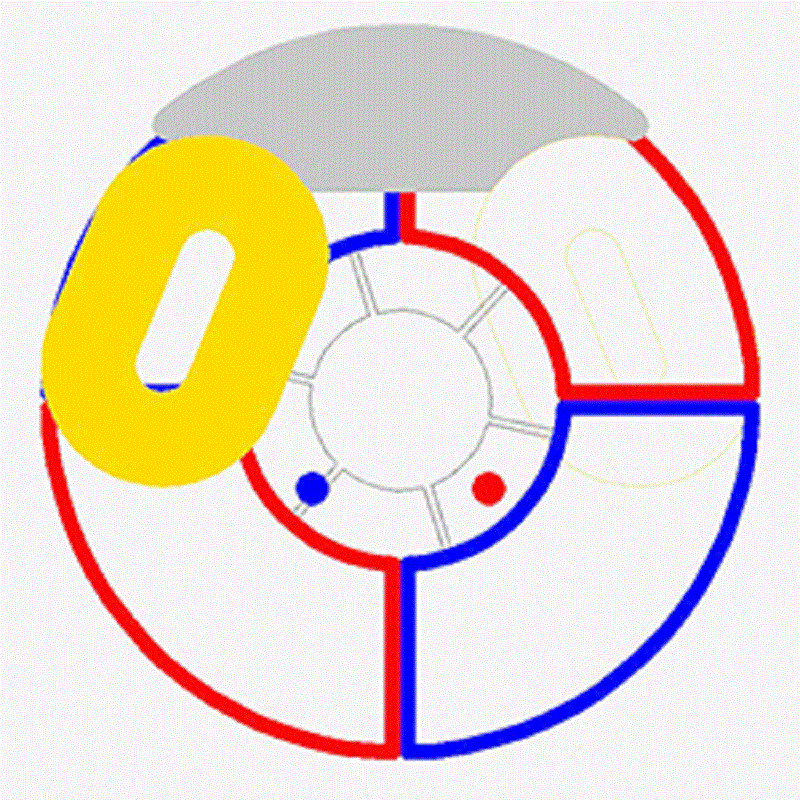 Coin vibration motors applications
Due to their small size and enclosed vibration mechanism, coin vibrating motors are a popular choice for many different applications. 3.0v dc vibrator motor may be used in applications such as the smart watches, fitness trackers (as shown in the right gif) and other wearable devices. They are widely used to provide the user with discrete alerts, precision alarms or haptic feedback. Leader supply our coin motor with a variety of connectors, spring contacts, FPC or with bare contact pads. If the quantity merits, we can design a custom FPC for your application. The Horizontal direction Vibration through losing body balance by eccentric weight Rotating. Eccentric Rotating Mass Coin Rotating eccentric weight is to lose body balance while the motor vibration occurs in the Horizontal direction. Indicating the received signal into vibrations in the Mobile device is a rotary type with a small motor. The operation is possible with DC Power On/Off, does not require a separate Drive IC. General Features – High Vibration Force, Smooth Rotation, Easy build up Smartphone, Tablet PC, Wearable, Toy, Game Consoles and Others.
Coin type coreless motor working principle of mechanism
Coin motor or 'pancake' motors use the same operating principle as pager motor (ERM), however their eccentric mass is kept in their small circular body (which is where they get their names from). Brushed coin vibration motors are constructed from a flat PCB on which the 3-pole commutation circuit is laid out around an internal shaft in the centre. They are restricted in amplitude because of their size with extremely low profiles (only just a few mm!) which make them popular in applications which space is restricted. Coin vibration motors have a relatively high start voltage (compared to cylinder pager vibration motors) which must be considered in designs. Typically this is around 2.3v (all coin motor have a nominal voltage of 3v), and failure to respect this could result in coin motor not starting when the application is lying in certain orientations. This problem arises because in the vertical orientation, the coin motor must force the eccentric mass over the top of the shaft on the initial cycle.
Equivalent Coin Motor electronic equipment, Commutation, Terminal Resistance
The electric switch is made by half dozen segments connected to 2 coils. The equivalent circuit is shown on the proper. The coils are often attractable in half dozen other ways, effectively creating this a half dozen pole machine. However, a peculiarity of this commutation style is that in one rotation the resistance through the brushes isn't constant.
For a 3rd of the revolution the brushes "see" the 2 coils nonparallel rather than solely one; that is why in some orientations the resistance seen by a circuit are double and thus the beginning current [*fr1] the rated price.
The current figures conferred in Conformity Limits Specifications sections of datasheets represent the worst case current draw; i.e. wherever the brushes see just one coil.
Start Voltages And Drive Signals
The full term 'Maximum begin Voltage' is that the lowest voltage that you simply will apply to the motor and still take care that it'll begin.
Coin vibration motors have a comparatively high begin voltage (compared to cylinder electronic device vibration motors) that should be thought of in styles. generally this is often around two.3v (all coin vibration motors have a nominal voltage of 3v), and failure to respect this might end in motors not beginning once the applying is lying in bound orientations. This downside arises as a result of within the vertical orientation, the coin moving motor should force the eccentric mass over the highest of the shaft on the initial cycle.
Due to the beginning voltage issue, we tend to suggest that coin kind moving motors ar switched onerous on and off at a voltage on top of the secure begin voltage, unless a well tested haptics driver is employed.
Mounting
Coin vibration motors ar designed to be simple to mount. they are available with either spring PCB connectors or a high-strength long life self-adhesive backing sheet that's pre-attached to the bottom of the chassis. The adhesive permits for a secure mounting of the vibration motor to a large vary of surfaces like PCBs or flat internal surfaces of the enclosure, and makes producing installation quick and clean.
coin vibration motor for sale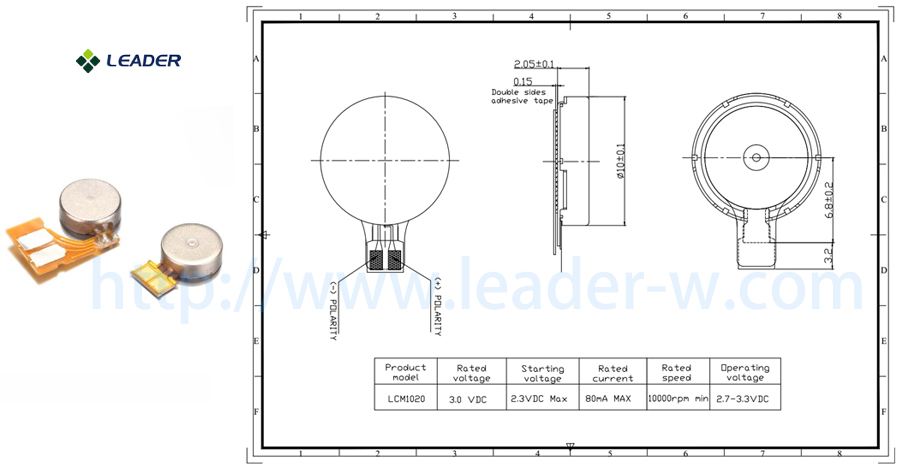 Type:Micro Motor
Commutation:Brush
Feature:Vibration
Rated Voltage:3.0(V) DC
Rated speed:10000rpm Min
Rated current:80 mA Max
Starting voltage:2.3(V) DC
Vibration test:0.8±0.2G
Operating voltage:2.7~3.3(V )DC
Life:3.0V, 1S ON, 2S OFF, 100,000 cycles
Type:Micro Motor
Commutation:Brush
Feature:Vibration
Rated Voltage:3.0(V) DC
Rated speed:10000rpm Min
Rated current:80 mA Max
Starting voltage:2.3(V) DC
Vibration test:0.8±0.2G
Operating voltage:2.7~3.3(V )DC
Life:3.0V, 1S ON, 2S OFF, 100,000 cycles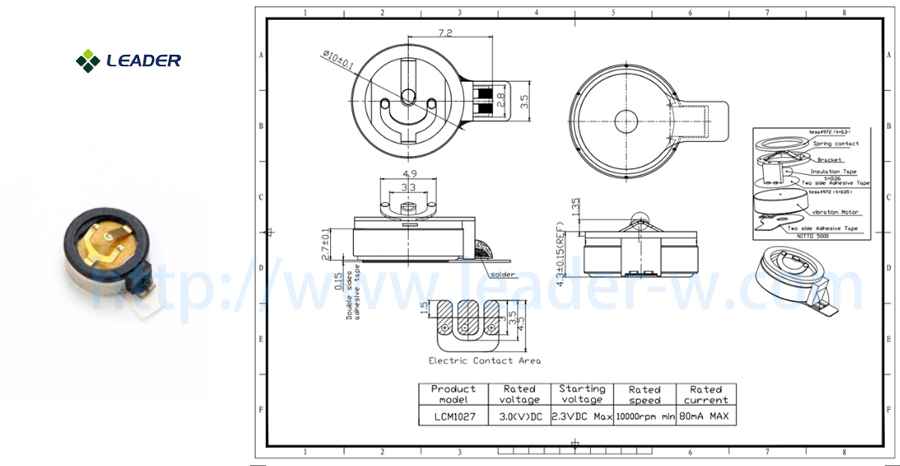 Type:Micro Motor
Commutation:Brush
Feature:Vibration
Rated Voltage:3.0(V) DC
Rated speed:10000rpm Min
Rated current:80 mA Max
Starting voltage:2.3(V) DC
Vibration test:0.8±0.2G
Operating voltage:2.7~3.3(V )DC
Life:3.0V, 1S ON, 2S OFF, 100,000 cycles
555 timer circuit and coin vibration motor
---
Post time: Oct-10-2018