Low Volt Motor of Linear motor 0832
جي مختصر تشريح:
FOB قيمت: آمريڪا $ 0 / ٽڪرو
Min.Order مقدار: 100 ٽڪرو / ٽڪر
جي فراهمي جي سگهه: 3000000 Piece/Pieces per Month
پورٽ: Shenzhen
ادائگي جي شرطن: آيل / س، د / ج، د / p، ٽي / ٽي
برانڊ جو نالو: اڳواڻ
تعمير: مستقل مقناطيس
جي حفاظت خاصيت: قافيو بند ٿيل
ٽيڪنيڪل Datas: ترتيب ڏئي سگهجي ٿو
پيداوار وڌيڪ تفصيل
پيداوار ٽيگ
The linear dc motor has faster acceleration compared to the ERM vibration motor. It takes only 50ms from the standstill to the highest vibration level, while the ERM vibration motor needs 100ms~200ms. Higher accelerations result in better haptic feedback, so more and more mobile phone brands are starting to use linear motors instead of traditional motors.
Because of the mechanical structure, the ERM motor have brush abrasion during the working process. But, linear vibration motors are effectively brushless as they use a voice-coil to drive the mass. This means that the only moving parts that are prone to failure are the springs. These springs are modelled with FEA and are operated within their non-fatigue zone. So the lifetime of the linear motor is usually more than five times that of the traditional motor.
جي پيداوار ٽيڪنيڪل اصولن  Linear Vibrating motor: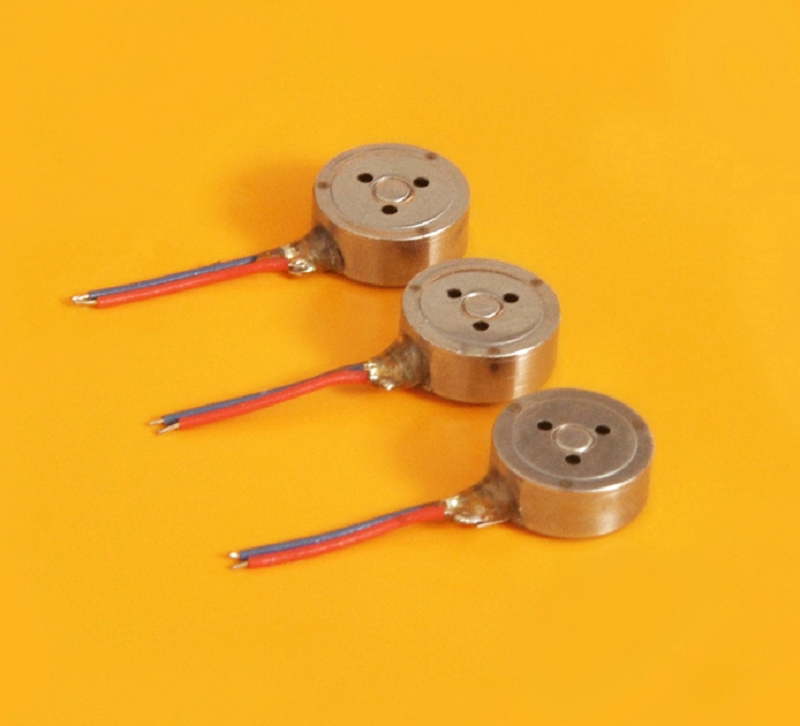 بڻ جي جاء

 گوائگنڊونگ، چين (ٿينديون)

ماڊل تعداد

 

0832

استعمال

 موبائل فون، واچ ۽ بينڊ، Massagers، ميڊيڪل مشڪن ۽ آلات

Diameter

8mm

Thickness

3.2mm

سرٽيفڪيٽ

 ISO9001، ISO14001، OHSAS18001

قسم

جي تياري موٽر

مضمون

 Vibration

چونديل موجوده

 80mA وڌ

چونديل voltage

 1.8(Vms ) AC

چونديل ات

 235Hz

آپريٽنگ voltage

 0.1~1.9(Vms )AC

آپريٽنگ ات

 235 ± 5Hz

F0 Acceleration

 1.2~1.7G

زندگي

 1.8V، 2S تي 1S بند، 1.000.000 cycles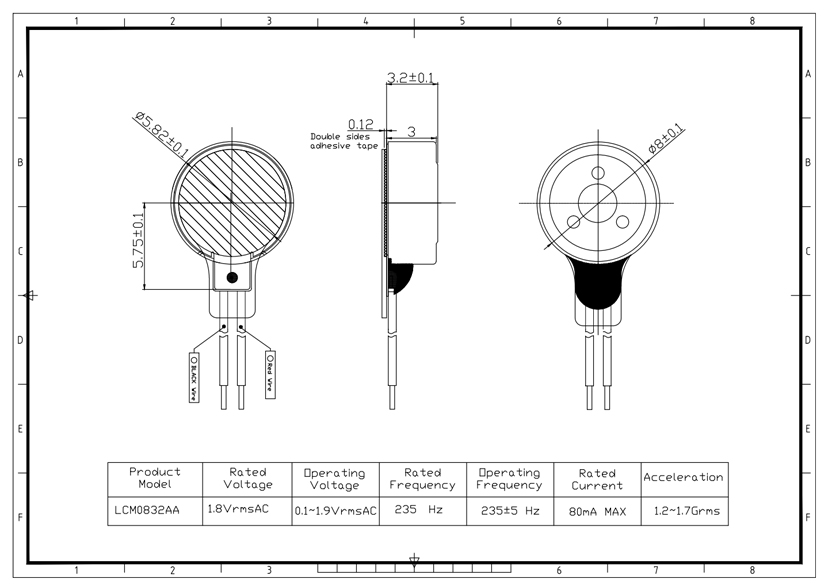 The main features of Mini Linear level motor  :
(1) This is the newly developed Linear Motor vibrating in direction Z with a very long life time of 1 million cycles at the test mode 2s On 1s Off as one cycle.
(2) This Linear Motor also have a very strong acceleration/ vibration force at its peak acceleration value around 1.8G, much stronger than other normal brush type coin motors at 0.6-0.8G usually.
(3) To use this Linear Motor, users need to add IC drivers in the PCB to activate this motor.
(4) This Linear Motor is specially for high-end and high reliable electronic consumer products.
اسان جي مکيه ٻاھر منڊيون  مني Vibrating موٽر :
ڏکڻ ايشيا: 43٪
اتر آمريڪا: 27٪
مغربي يورپ: 25٪
Northern Europe: 5%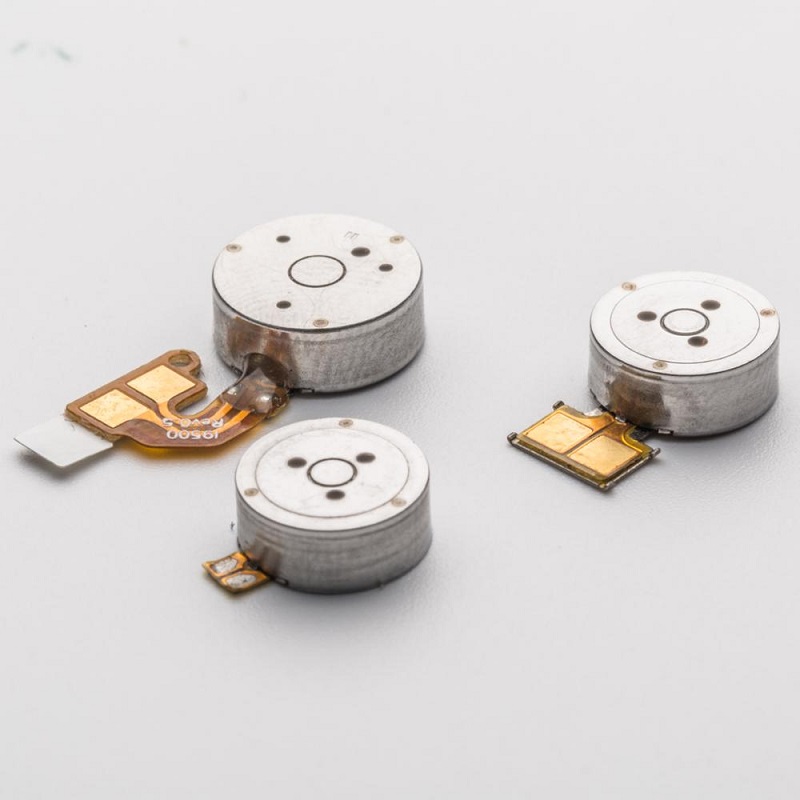 جي درخواست  مني Vibrating مقناطيس موٽر  :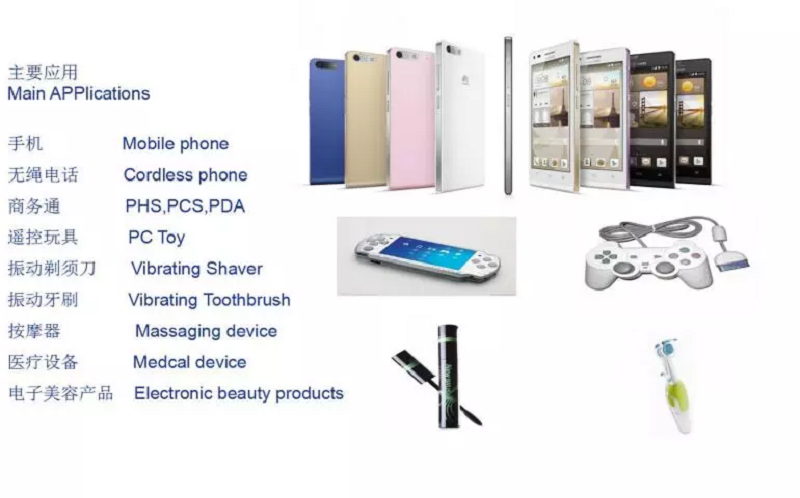 پيڪنگ ۽ Shippment:
1. 50 هر پي ايس ٿال ۾ مني ڊي سي ڊرائيو motors.
2. هڪ گروپ جي طور تي هر 20 capsules، جي ٽوليء تي هڪ پلاسٽڪ پردو وڌائين ۽ ٽيپ ۾ ان کي جڳائين.
3. هڪ انباڪس ۾ ڍڪيل گروپ ڪر.
4. هر 8 inboxes جي طريقن کي ٺاهي ته جيئن معياري جي هڪ ٻاهرين صورت ۾ وجهي رهيا آهن.
5. Quantity and batch number are written on the surface of the outer case. 
Inspection Instrument: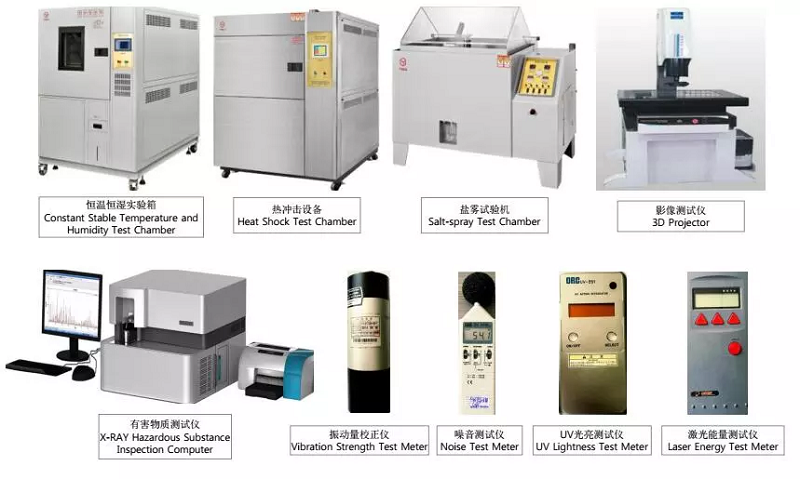 Certificate:

---
---