Micro Vibration Motor | Circular Vibrator | LEADER
Stručný opis:
3V 10mm Flat Coin Type Vibration Motor vibrating mini electric motor-1030
FOB Cena: US $ 0 / kus
Min.Order Množstvo: 100 ks / ks
Napájací Schopnosť: 3000000 Piece/Pieces per Month
Port: Shenzhen
Platobné podmienky: L / C, D / A, D / P, T / T
Výrobca: Vedúci
Prevedenie: s permanentnými magnetmi
Chrániť Funkcia: úplne uzavretý
Technické údaje: Môže byť prispôsobený
Detail produktu
štítky produktu
The Best Selection of micro vibrating motors With The Guarantee You Need. Satisfaction Guaranteed。Trusted for Over 20 Years;Call us, we are waiting to help you :leader@leader-cn.cn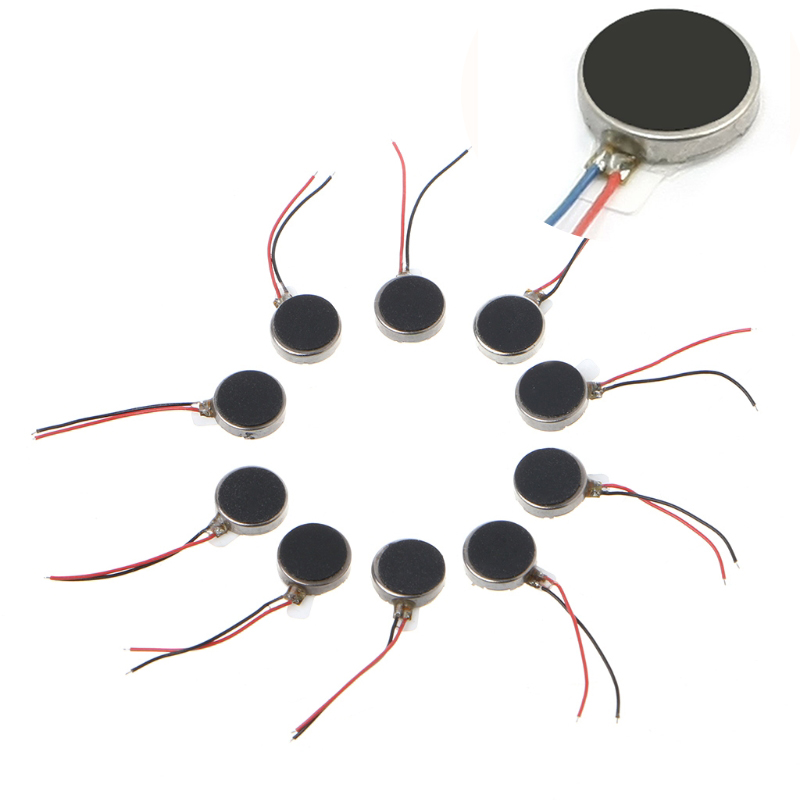 Produktu Technické parametre  coin motor:
Miesto pôvodu

 Guangdong, Čína (pevninská časť)

Číslo modelu

 

1030

používanie

Mobilný telefón, hodinky a kapely, Masažéry, Lekárske prístroje a nástroje

osvedčenie

 ISO9001, ISO14001, OHSAS18001

typ

Micro Motor

zámena

 Kefa

vlastnosť

chvenie

Menovité napätie

 3,0 (V) DC

Predpísaná rýchlosť

10000rpm Min

menovitý prúd

80 mA max

štartové napätie

 2,3 (V) DC

vibračné skúška

 0,8 ± 0,2 g

Prevádzkové napätie

 2,7 ~ 3,3 (V) DC

život

 3.0V, 1s, 2S OFF, 100.000 cyklov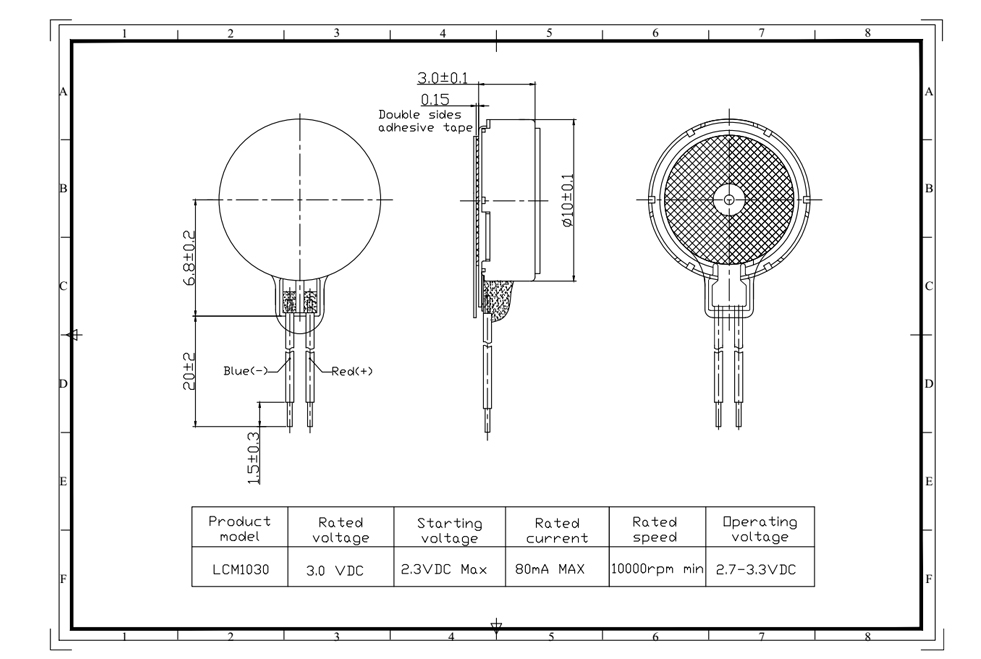 The main features and the structure of  Mini Vibrating Toys  motor  :
1) Jednoduchá konštrukcia v lineárneho typu, jednoduchá inštalácia a maintation. 
2) Prijatie vyspelom svete preslávené komponenty značky v pneumatickej časti, elektrické časti a prevádzkových častí. 
3) Vysokotlakové dvojité kľuky pre ovládanie otvárania a zatvárania matrice. 
4) Beh vo vysokej automatizácie a intelektualizaci, žiadne znečistenie 
5) Použitie linker spojiť sa s vzduchu dopravníkom, ktoré môžu priamo in-line s plniace stroje.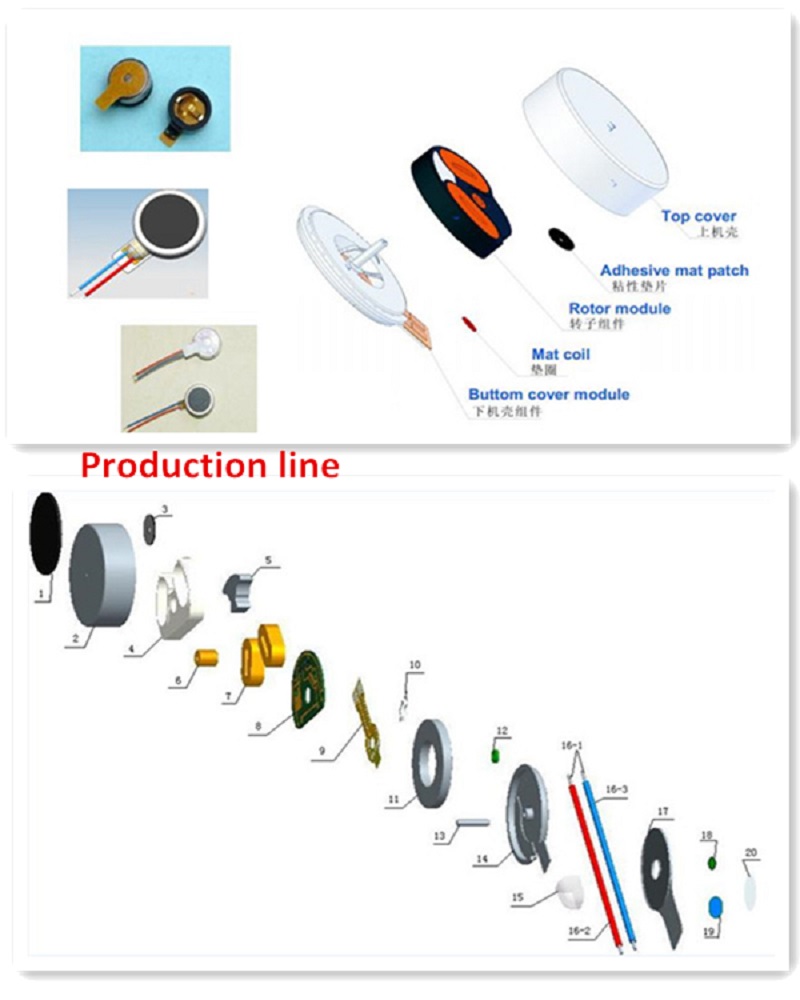 The application of  Mini Vibrating Electronic cigarette  motor : 
Mobilný telefón, mobilný telefón, zdravý chrup, vibrátor, Personal Care, lodí, automobilov, elektrické bicykel, Fan, herné stroje, Domáce spotrebiče, Kozmetický prípravok, pager, osobnej starostlivosti, zdravotná technika produkt, masér, Masáže Rod, očné masér, Body masážny strojček, sušič vlasov, Hair Clipper, elektrický holiaci strojček, elektrický nástroj výkon, vozidlá zariadenia, hračky a podobne.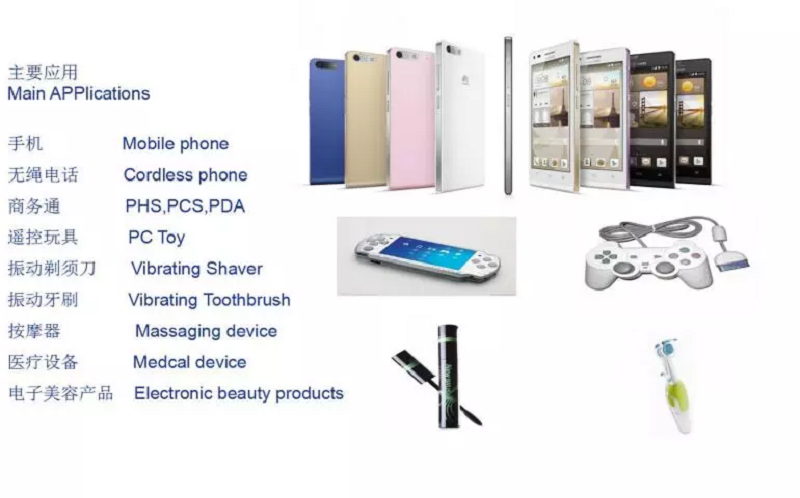 Main Export Markets of Our  Mini Vibrating motor:
Južná Ázia: 43%
Severná Amerika: 27%
Západná Európa: 25%
Severná Európa: 5%
Balenie a shippment:
1. 50 mini jednosmerný hnacie motory v každom zásobníku PS.
2. Každých 20 kapsúl ako skupina, dať plastový kryt na skupinu a zabaliť do pásky.
3. Vložte zabalené skupiny do e-mailovej schránky.
4. Každý 8 schránok sú vložené do vonkajšieho prípadu zo spôsobov, ako štandardných, ako na obrázku.
5. Množstvo a číslo šarže sú zapísané na povrchu vonkajšieho puzdra.
Platba & dodanie:
Spôsob platby: Advance TT, T / T, Western Union, PayPal, L / C ..
Delivery Podrobnosti: v 30-50days po potvrdení objednávky.

Prečo zvoliť  Mini vibračné telefónne motora  z Leader Micro Electronics?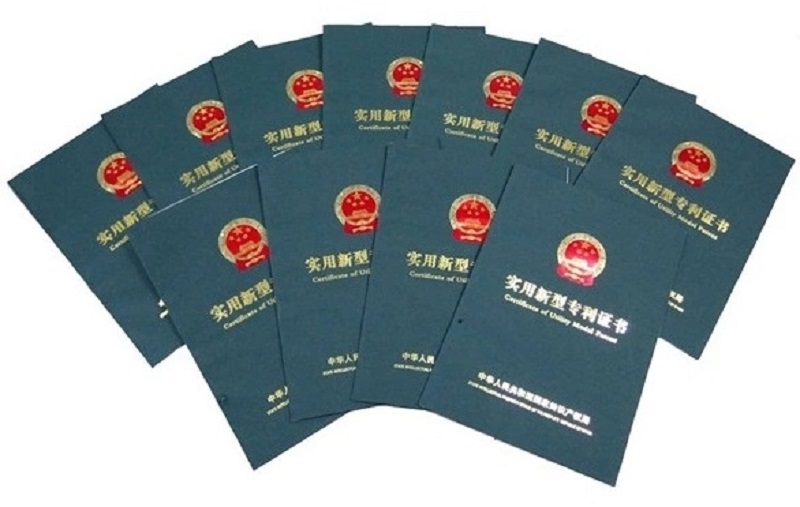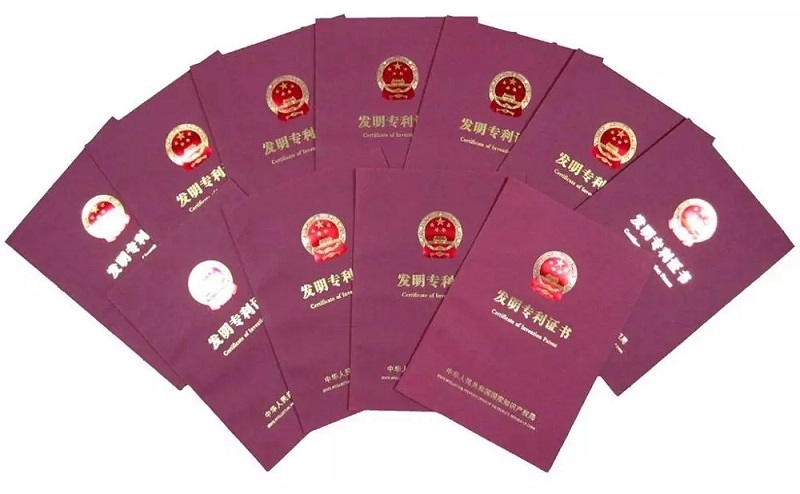 ---
Predchádzajúci:
Micro Vibration Motors | Miniature Space Pancakes | LEADER
---