Low Volt Motor of Linear motor 0832
Stručný opis:
FOB Cena: US $ 0 / kus
Min.Order Množstvo: 100 ks / ks
Napájací Schopnosť: 3000000 Piece/Pieces per Month
Port: Shenzhen
Platobné podmienky: L / C, D / A, D / P, T / T
Výrobca: Vedúci
Prevedenie: s permanentnými magnetmi
Chrániť Funkcia: úplne uzavretý
Technické údaje: Môže byť prispôsobený
Detail produktu
štítky produktu
The linear dc motor has faster acceleration compared to the ERM vibration motor. It takes only 50ms from the standstill to the highest vibration level, while the ERM vibration motor needs 100ms~200ms. Higher accelerations result in better haptic feedback, so more and more mobile phone brands are starting to use linear motors instead of traditional motors.
Because of the mechanical structure, the ERM motor have brush abrasion during the working process. But, linear vibration motors are effectively brushless as they use a voice-coil to drive the mass. This means that the only moving parts that are prone to failure are the springs. These springs are modelled with FEA and are operated within their non-fatigue zone. So the lifetime of the linear motor is usually more than five times that of the traditional motor.
Produktu Technické parametre  Linear Vibrating motor: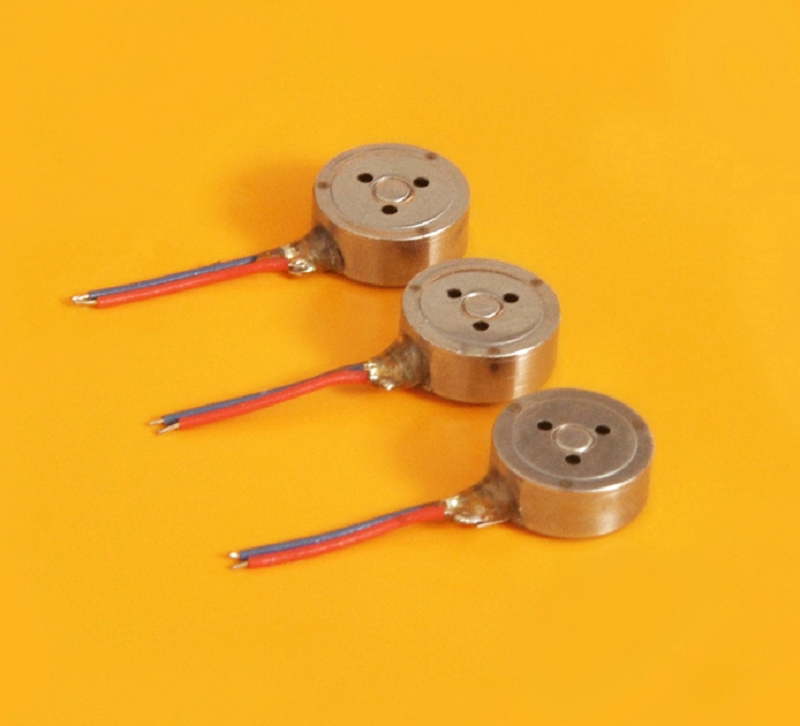 Miesto pôvodu

 Guangdong, Čína (pevninská časť)

Číslo modelu

 

0832

používanie

 Mobilný telefón, hodinky a kapely, Masažéry, Lekárske prístroje a nástroje

Diameter

8mm

Thickness

3,2mm

osvedčenie

 ISO9001, ISO14001, OHSAS18001

typ

Micro Motor

vlastnosť

 chvenie

menovitý prúd

 80mA Max

menovité napätie

 1.8(Vms ) AC

Menovitý kmitočet

 235Hz

Prevádzkové napätie

 0.1~1.9(Vms )AC

Pracovná frekvencia

 235 ± 5 Hz

F0 Acceleration

 1.2~1.7G

život

 1,8, 2S ON, OFF 1S, 1.000.000 cykly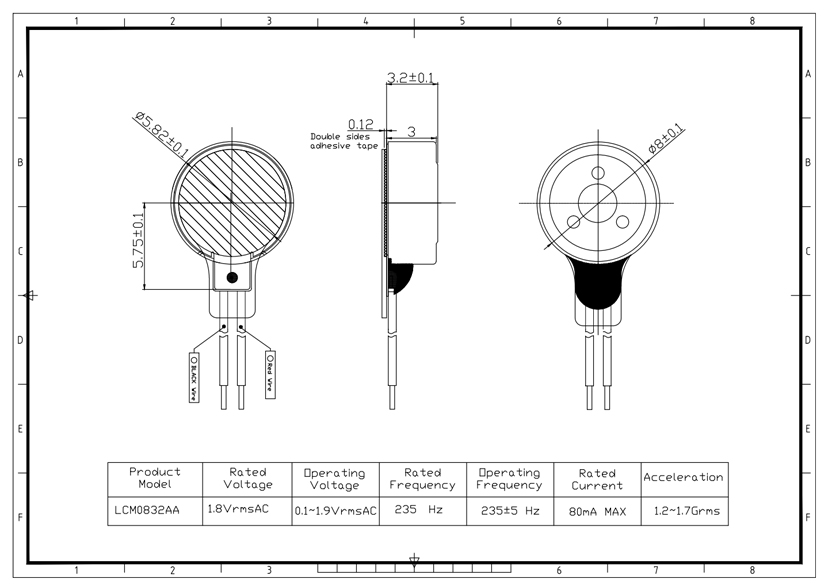 The main features of Mini Linear level motor  :
(1) This is the newly developed Linear Motor vibrating in direction Z with a very long life time of 1 million cycles at the test mode 2s On 1s Off as one cycle.
(2) This Linear Motor also have a very strong acceleration/ vibration force at its peak acceleration value around 1.8G, much stronger than other normal brush type coin motors at 0.6-0.8G usually.
(3) To use this Linear Motor, users need to add IC drivers in the PCB to activate this motor.
(4) This Linear Motor is specially for high-end and high reliable electronic consumer products.
Hlavné exportné trhy našich  Mini vibračný motor :
Južná Ázia: 43%
Severná Amerika: 27%
Západná Európa: 25%
Northern Europe: 5%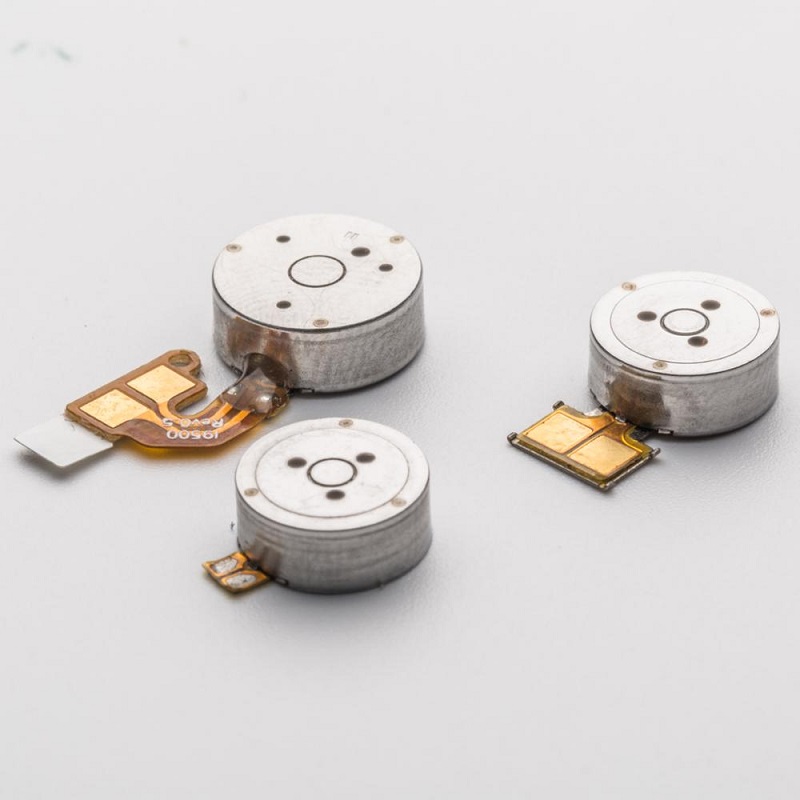 Aplikácia  Mini Vibrating Magnet motora  :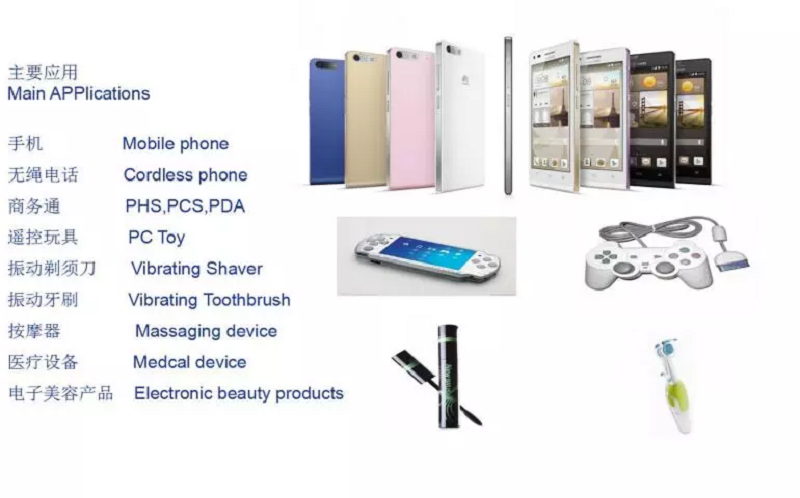 Balenie a shippment:
1. 50 mini jednosmerný hnacie motory v každom zásobníku PS.
2. Každých 20 kapsúl ako skupina, dať plastový kryt na skupinu a zabaliť do pásky.
3. Vložte zabalené skupiny do e-mailovej schránky.
4. Každý 8 schránok sú vložené do vonkajšieho prípadu zo spôsobov, ako štandardných, ako na obrázku.
5. Quantity and batch number are written on the surface of the outer case. 
Inspection Instrument: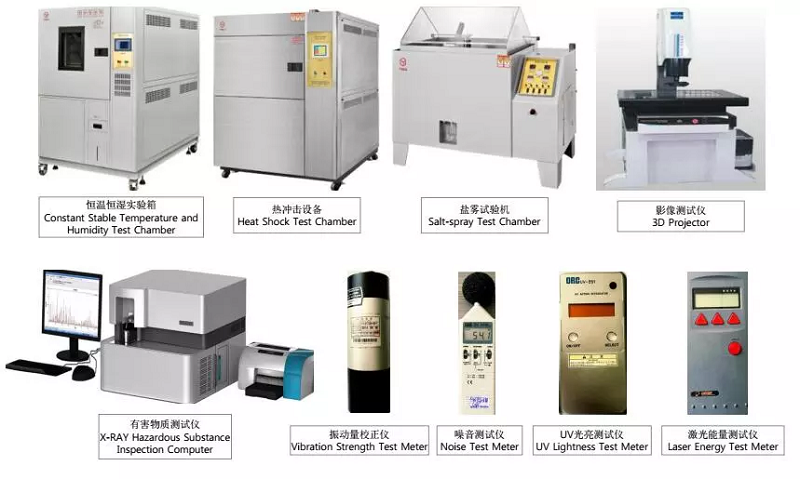 Certificate:

---
Predchádzajúci:
Motor For Medical Products Linear motor 0825
---