Direct Sale Vibration Motor Geared motor LDGM0303-125
Description Gaaban:
FOB Price: US $ 0 / Piece
Min.Order Tirada: 100 Piece / Cadad
Supply Kartida: 3000000 Piece/Pieces per Month
Port: Shenzhen
Shuruudaha Payment: L / C, D / A, D / P, T / T
Brand Name: Hogaamiyaha
Dhismaha: Magnet Joogtada ah
Ilaali Feature: Dhulku raacsiisay
Datas Technical: laga beddeli karaa
Product Detail
Tags Product
Hogaamiyaha Micro Electronic Co., Ltd. la aasaasay sanadkii 2007, kaas oo ku yaalla Guangdong Huizhou Shiinaha. Shirkadda ayaa ku hawlan horumarinta, wax soo saarka iyo suuq-geynta ee matoorrada micro leh in ka badan 10 sano oo waayo-aragnimo. 
We specialize in manufacturing  flat motor, linear motor, brushless motor, coreless motor, SMD motor, Air-modeling motor, deceleration motor and so on, as well as micro motor in multi-field application.
It has passed ISO9001:2015, ISO14001:2015, and OHSAS18001:2011, to ensure the superiority of product quality and the stability of product performance.
Our company has built a complete system for process, management and service. 
That have lain a foundation for us to develop from a uprising star to a leader within the industry.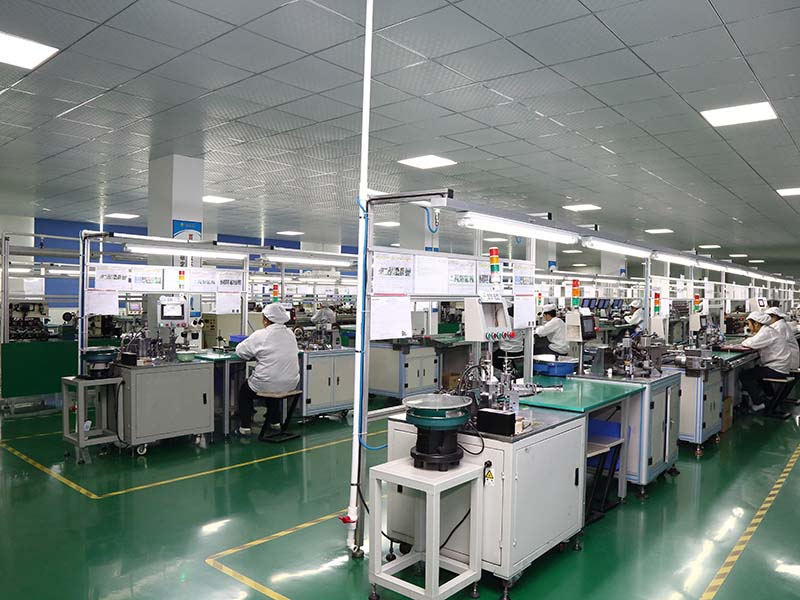 Product Technical xuduudaha ka  Mini Vibrating Watch  motor: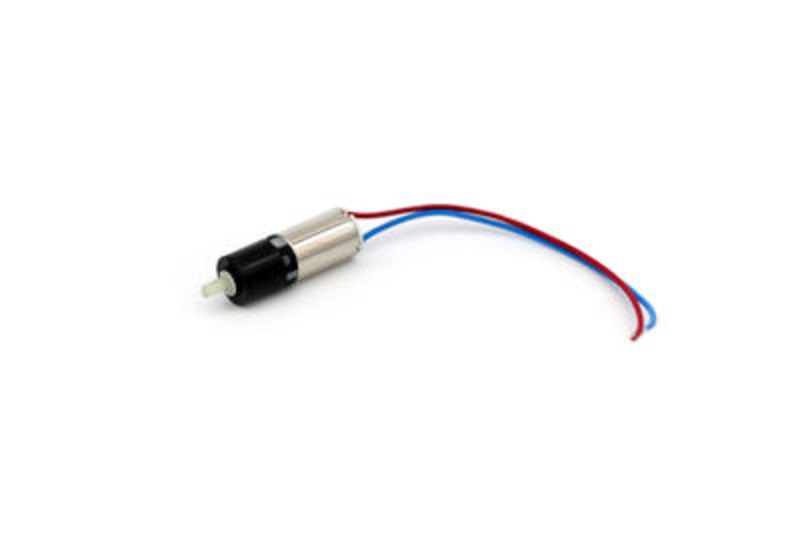 Iyo meesha Asal ahaan

 Guangdong, Shiinaha (Dhul)

Number model

 LDGM0303-125

Isticmaalka

   guriga, korontada, baabuur, amniga, daryeel caafimaad Smart

Certification

 ISO9001, ISO14001, OHSAS18001

nooca

micro Motor

Commutation

cadayo

feature

Drive

danab qiimeeyo

 

 3.0 (V) DC

xawaaraha lagu qiimeeyo

 

12rpm

hadda lagu qiimeeyo

220 MA Max

Xuddunta

 10gf.cm 0.98mN.m

ratio Gear

   125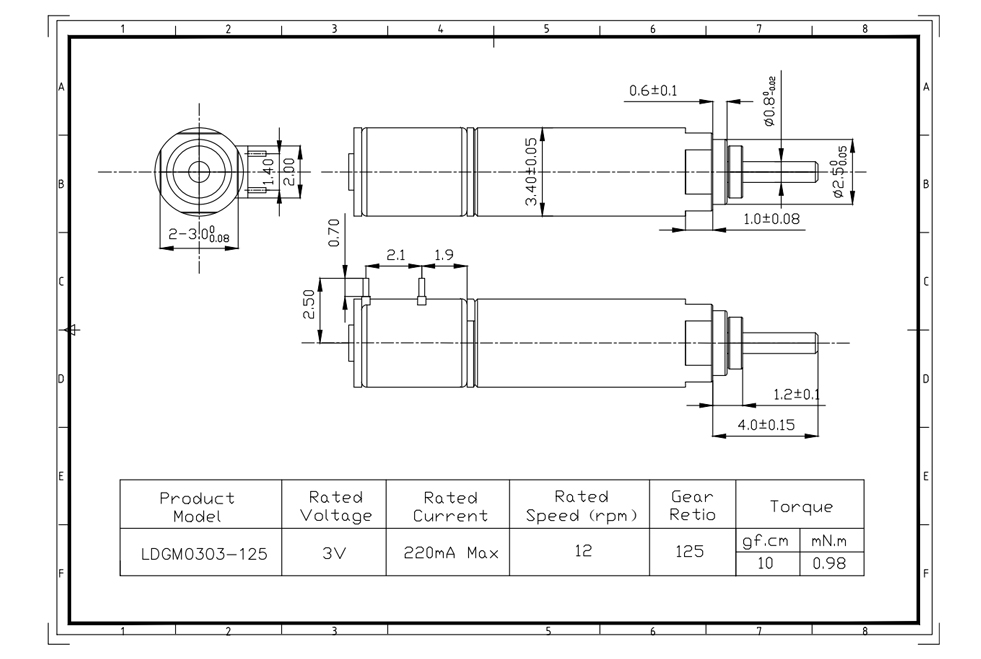 The main features and the structure of  Mini Vibrating Toys  motor  :
1) Qaab-dhismeedka Simple in nooca toosan, fududahay in la rakibo iyo maintation. 
2) Qabatinka qaybaha sare brand dunida caanka ah ee qaybo ka mid pneumatic, qaybaha korontada iyo qaybo ka hawlgalka. 
3) cadaadis sarreeya kumbyuutarradeedu double in la xakameeyo furitaanka u dhintaan iyo xidhitaanka. 
4) Orodka ee automatization sare iyo intellectualization, wasakhaynta no 
5) Codso linker ah si ay ula xiriiraan conveyor hawada, taas oo si toos ah Wabka kartaa buuxinta mashiinka.
The application of  Mini Vibrating Electronic cigarette  motor : 
telefoonka Mobile, telefoonka gacanta, caafimaadka ilkaha, gariiriye, Daryeelka Shakhsi ahaaneed, Doon, Car, Electric Baaskiilka, Fan, mashiinada Game, qalabka Home, wax soo saarka Beauty, Baaqe, daryeelka shakhsiga ah, qalabka wax soo saarka Caafimaadka, Massager, Duugista Rod, Massager Eye, Body Massager, qalajiyaha timaha, timaha Clipper, garka Electric, awoodda qalab Electric, qalabka baabuurta, alaabta lagu ciyaaro iyo wixii la mid ah.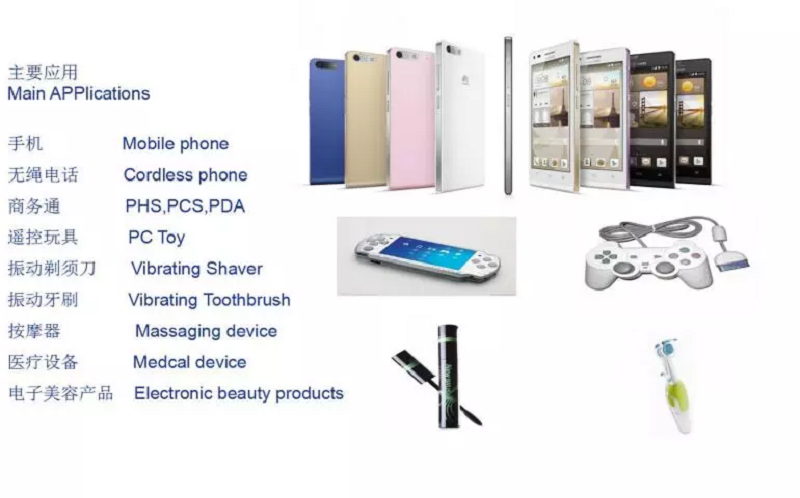 Main Export Markets of Our  Mini Vibrating motor:
South Asia: 43%
North America: 27%
Western Europe: 25%
Northern Europe: 5%
Baako & Shippment:
1. 50 matoorrada drive DC mini in saxaarad kasta PS.
2. Qof walba oo 20 kaabsoosha koox ahaan, dabool caag ah oo ku saabsan kooxda iyo waxa ay dadi cajalad.
3. kooxda duudduubay galay mailkooda ah.
4. kasta 8 inboxes waxaa la geliyaa kiis dibadda by siyaabaha caadiga ah sida sawirka.
5. Tirada iyo tirada Dufcaddii waxaa dushiisa kiiska dibadda ku qoran.
Payment & Delivery:
Payment Habka: Advance TT, T / T, Western Union, PayPal, L / C ..
Delivery Details: 30-50days dib markii uu xaqiijiyay si gudahood.

Maxaad u dooratay  Mini birqaya motor phone  ka Hoggaamiyaha Micro Electronics?


---
---