Low Volt Motor of Linear motor 0832
Pondok Description:
FOB Harga: US $ 0 / Piece
Min.Order kuantitas: 100 Piece / Potongan
Suplai Kamampuhan: 3000000 Piece/Pieces per Month
Port: Shenzhen
Sarat pembayaran: L / C, D / A, D / P, T / T
Brand Nami: Pamimpin
Konstruksi: magnet permanen
Ngajaga Feature: sagemblengna enclosed
Datas teknis: Bisa ngaropéa
jéntré produk
Tags produk
The linear dc motor has faster acceleration compared to the ERM vibration motor. It takes only 50ms from the standstill to the highest vibration level, while the ERM vibration motor needs 100ms~200ms. Higher accelerations result in better haptic feedback, so more and more mobile phone brands are starting to use linear motors instead of traditional motors.
Because of the mechanical structure, the ERM motor have brush abrasion during the working process. But, linear vibration motors are effectively brushless as they use a voice-coil to drive the mass. This means that the only moving parts that are prone to failure are the springs. These springs are modelled with FEA and are operated within their non-fatigue zone. So the lifetime of the linear motor is usually more than five times that of the traditional motor.
Produk parameter Téknis of  Linear Vibrating motor: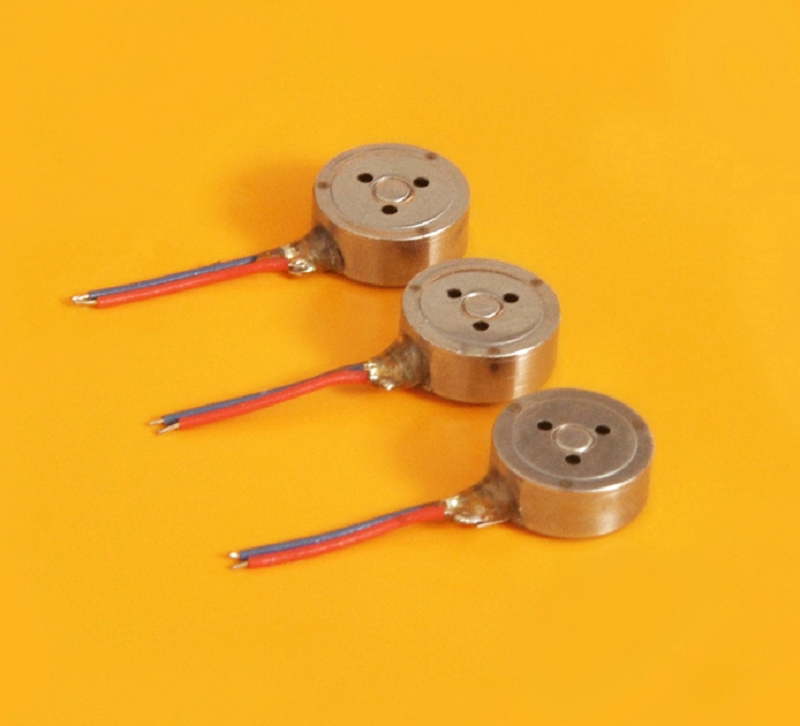 Tempat Asal

 Guangdong, Cina (Daratan)

Jumlah modél

 

 0832

pamakéan

 handphone, Watch jeung Band, Massagers, aparatur Médis sarta instrumen

sertipikasi

 ISO9001, ISO14001, OHSAS18001

ngetik

mikro Motor

hal nu husus

 Geter

ayeuna dipeunteun

 80mA Max

tegangan dipeunteun

 1,8 (V) DC

frékuénsi dipeunteun

 235Hz

tegangan operasi

 0.1 ~ 1.9 (V) DC

frékuénsi operasi

 235 ± 5Hz

F0 Akselerasi

  1.2 ~ 1.7G

kahirupan

 1.8V, 2s ON, 1s OFF, 1.000.000 siklus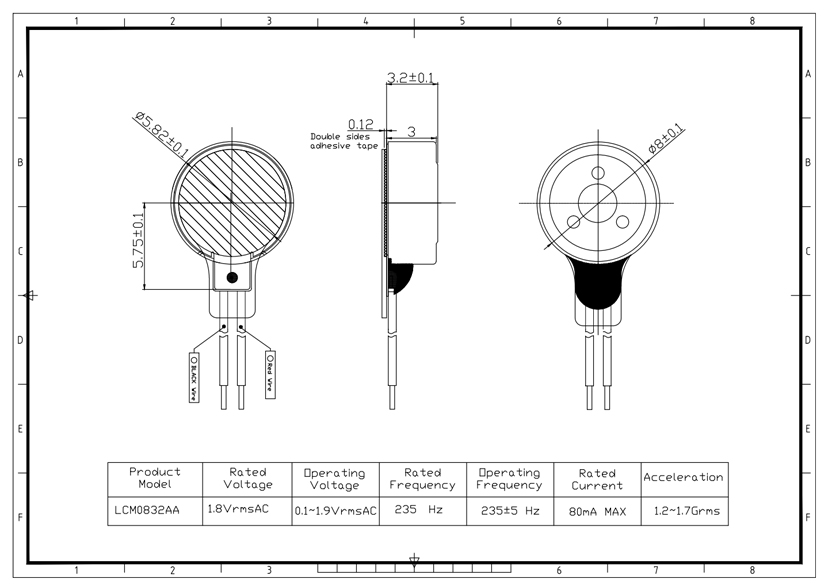 The main features of Mini Linear level motor  :
(1) This is the newly developed Linear Motor vibrating in direction Z with a very long life time of 1 million cycles at the test mode 2s On 1s Off as one cycle.
(2) This Linear Motor also have a very strong acceleration/ vibration force at its peak acceleration value around 1.8G, much stronger than other normal brush type coin motors at 0.6-0.8G usually.
(3) To use this Linear Motor, users need to add IC drivers in the PCB to activate this motor.
(4) This Linear Motor is specially for high-end and high reliable electronic consumer products.
Main Ékspor Pasar of kami  Mini béja Motor :
Asia Kidul: 43%
Amérika Kalér: 27%
Éropa Kulon: 25%
Northern Europe: 5%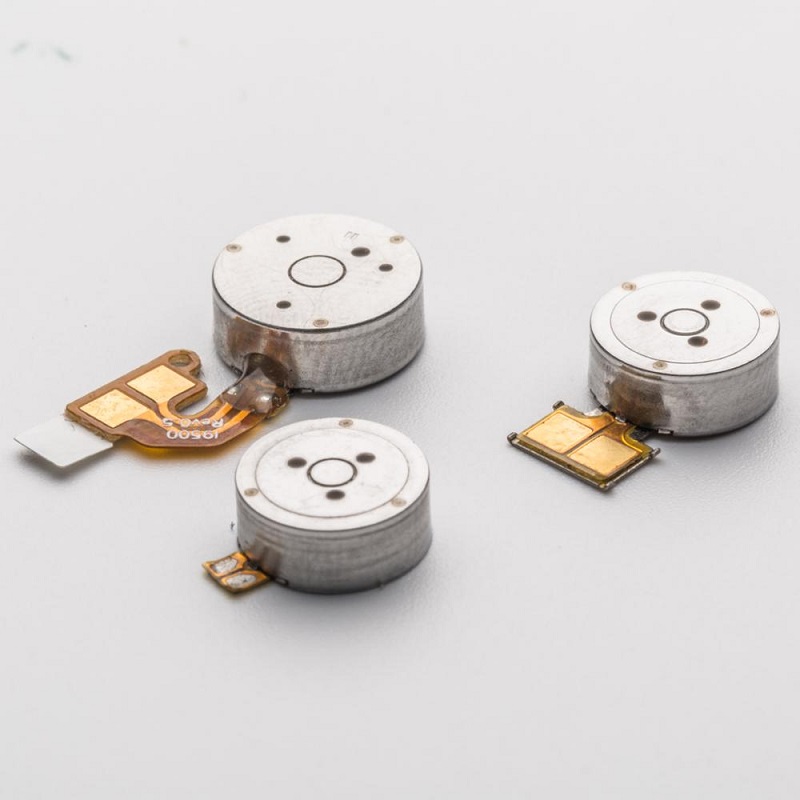 Aplikasi tina  Mini béja Magnet motor  :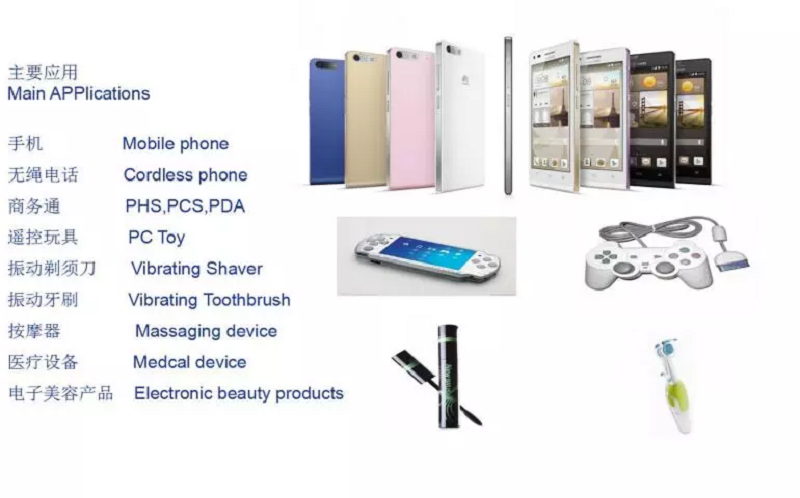 Bungkusan & Shippment:
1. 50 motor dc drive mini di unggal baki PS.
2. Unggal 20 capsules salaku grup, nempatkeun hiji panutup palastik dina grup jeung mungkus eta dina pita.
3. Pasang grup dibungkus kana inbox a.
4. Saban 8 koropak-koropak nu nempatkeun kana hiji hal luar ku cara standar saperti gambar di.
5. Quantity and batch number are written on the surface of the outer case. 
Inspection Instrument: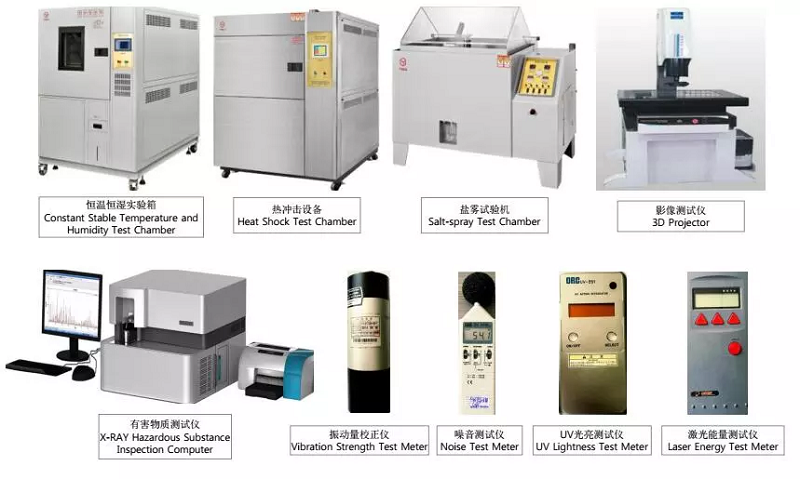 Certificate:

---
Saméméhna:
Motor For Medical Products Linear motor 0825
---