Micro Vibration Motor | Circular Vibrator | LEADER
Inkcazo elifutshane:
3V 10mm Flat Coin Type Vibration Motor vibrating mini electric motor-1030
FOB Price: US $ 0 / Piece
Min.Order Ubungakanani: 100 Piece / Pieces
Supply Amandla: 3000000 Piece/Pieces per Month
Port: Shenzhen
Imiqathango Intlawulo: L / C, D / A, D / P, T / T
Igama Brand: Leader
Construction: Magnet esisigxina
Khusela Uphawu: Baphela Okufakwe apha
Datas Technical: ungenziwa ngemfuneko
Iinkcukacha Product
Tags Product
The Best Selection of micro vibrating motors With The Guarantee You Need. Satisfaction Guaranteed。Trusted for Over 20 Years;Call us, we are waiting to help you :leader@leader-cn.cn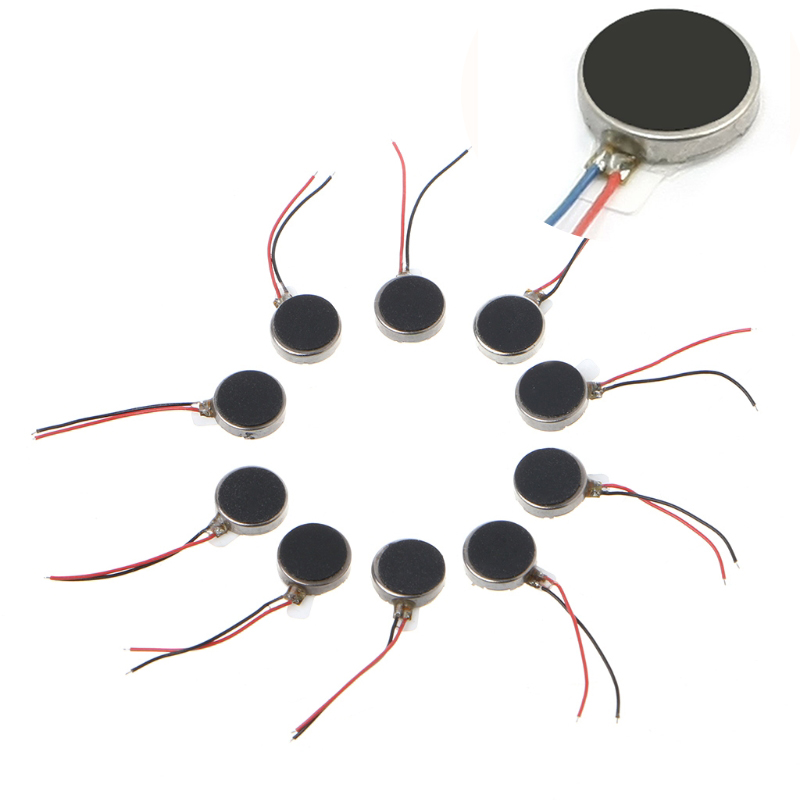 Product Technical Iparameters of  coin motor:
Indawo Origin

 Guangdong, China (wase-)

model Number

 

1030

ukusetyenziswa

mobile phone, Lindani Band, Massagers, izixhobo zonyango kunye nezixhobo

Lokuqinisekisa

 ISO9001, ISO14001, OHSAS18001

uhlobo

micro Motor

olwenze

 brush

Faka

lokungcangcazela

Ingozi ikaliwe

 3.0 (V) DC

speed ikaliwe

10000rpm min

current ikaliwe

80 MA Max

ombane Iqala

 2.3 (V) DC

test lokungcangcazela

 0.8 ± 0.2G

ombane operating

 2.7 ~ 3.3 (V) DC

Life

 3.0V, +1, 2 OFF, 100,000 imijikelo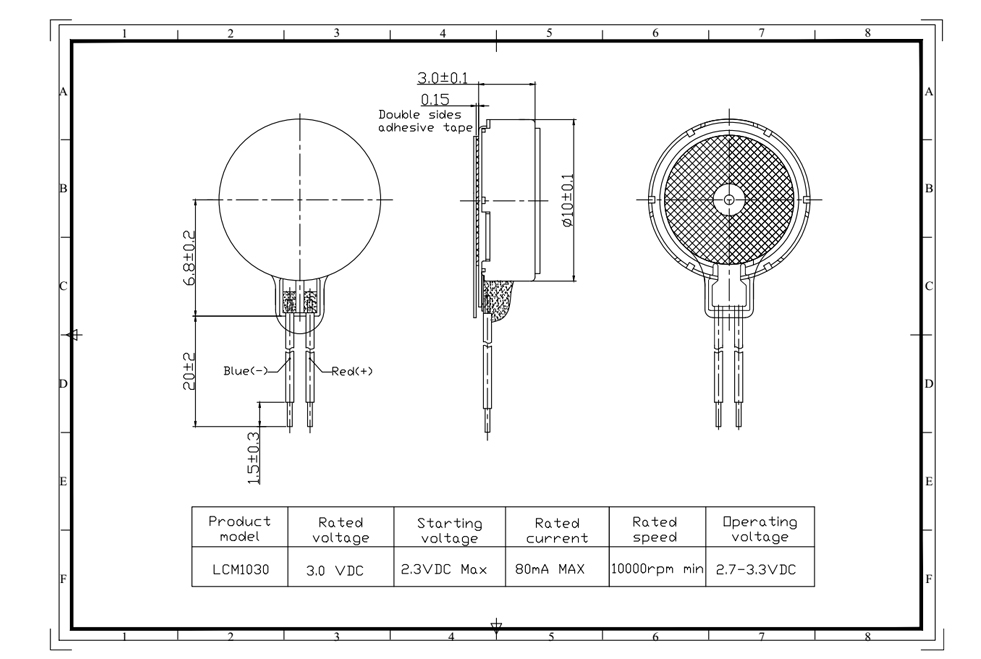 The main features and the structure of  Mini Vibrating Toys  motor  :
1) Simple isakhiwo uhlobo yomgama, kulula kufakelo kunye maintation. 
2) amukela amacandelo advanced brand edumileyo ehlabathini kwimimandla womoya, izahlulo zombane kunye namalungu nokusebenza. 
3) xi High igeza kabini ukulawula ukuvulwa kufa nokuvala. 
4) Ubaleko a automatization ephakamileyo intellectualization, akukho ukungcola 
5) Faka i linker ukudibanisa kunye emoyeni yokuthutha, nto leyo asihambisani ngqo ugcwalisa ngomatshini.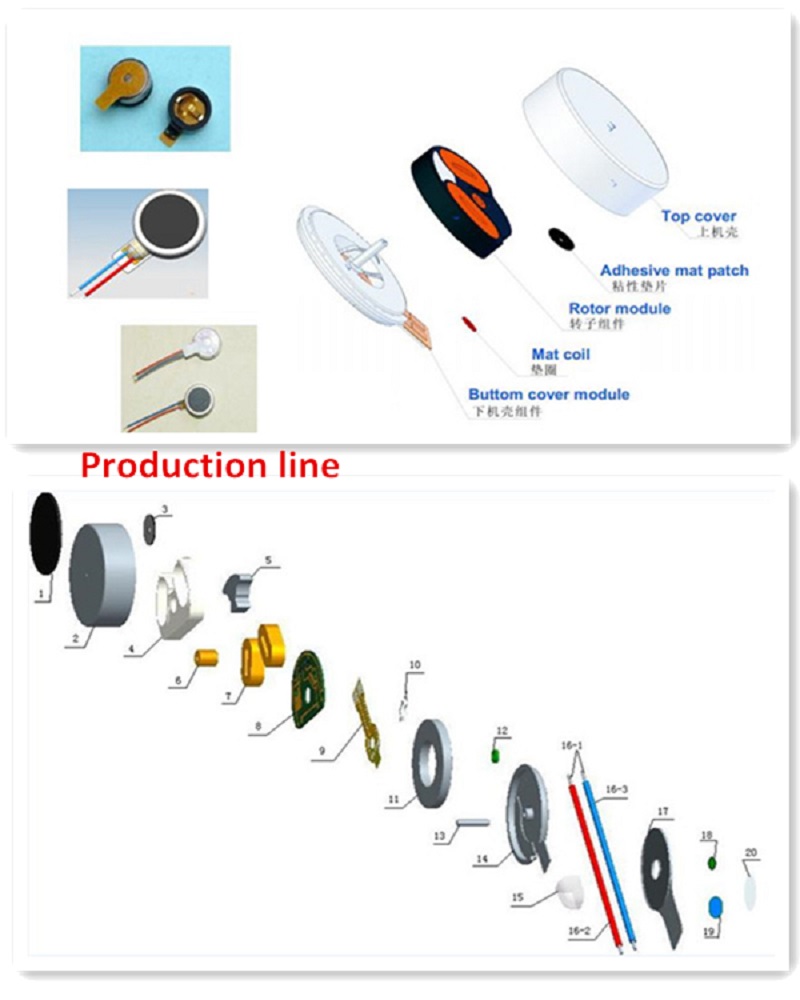 The application of  Mini Vibrating Electronic cigarette  motor : 
mobile phone, cell phone, impilo yamazinyo, Vibrator, Care Personal, Boat, Car, Electric Bicycle, Fan, oomatshini Game, sixhobo Ekhaya, Beauty imveliso, pager, unonophelo Personal, izixhobo imveliso lezeMpilo, Massager, Massage Rod, Iliso Massager, Body Massager, Hair dryer, Hair Clipper, ukucheba zombane, Electric amandla isixhobo, izithuthi Equipments, zokudlala njalo njalo.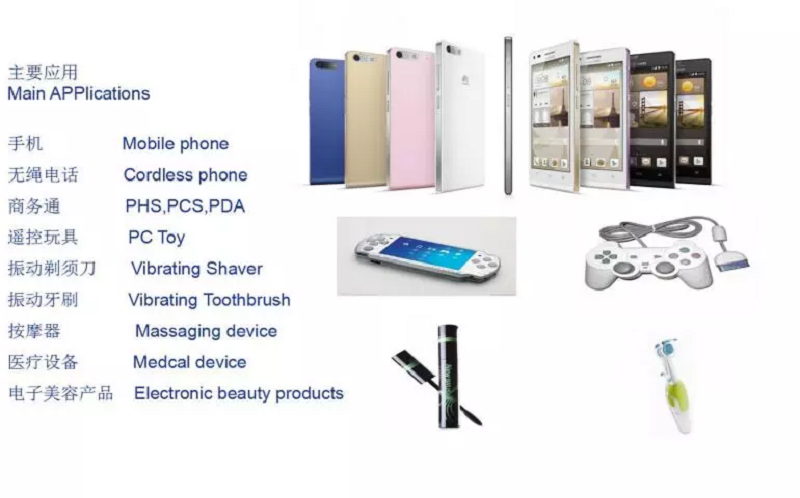 Main Export Markets of Our  Mini Vibrating motor:
South Asia: 43%
Intshona Melika: 27%
Western Europe: 25%
Northern Europe: 5%
Packaging & Shippment:
1. 50 Motors dc drive mini kwi kwitreyi nganye PS.
2. Wonke njengezingxobo 20 njengeqela, wabeka isigubungelo yeplastiki kwi qela aze azithandele kwi tape.
3. Beka iqela lusongelwe ibe ibhokisi.
4. Wonke 8 kwii zifakwa ityala engaphandle yi iindlela eziqhelekileyo njengoko kumzobo.
5. Ubuninzi kunye nenombolo inyanda zibhaliwe kumphezulu ityala engaphandle.
Intlawulo & lwenkonzo:
Indlela Intlawulo: Advance TT, T / T, Western Union, PayPal, L / C ..
Delivery Iinkcukacha: phakathi 30-50days emva kokuqinisekisa umyalelo.

Kutheni khetha  Mini eshukuma motor ifowuni  evela Leader Micro Electronics?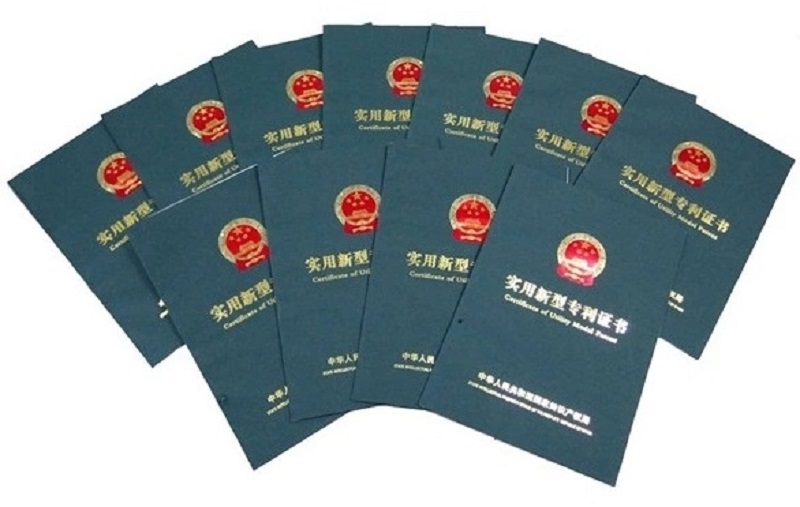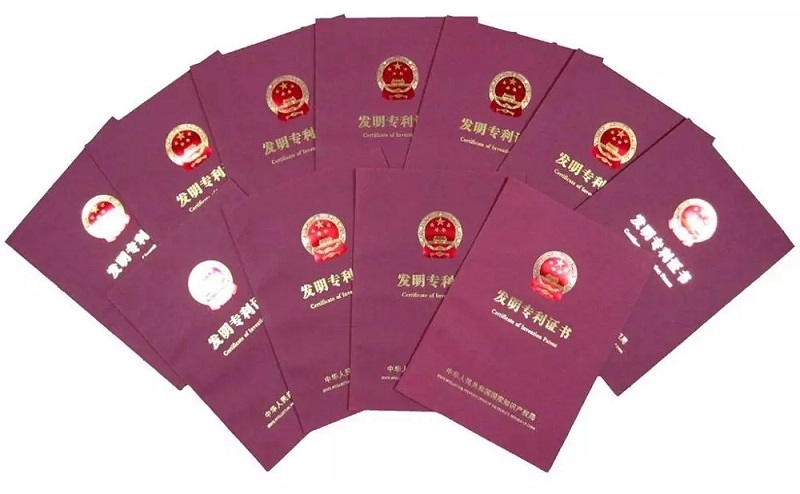 ---
---