Low Volt Motor of Linear motor 0832
Kukuru Apejuwe:
FOB Iye: US $ 0 / nkan
Min.Order opoiye: 100 nkan / Pieces
Ipese Agbara: 3000000 Piece/Pieces per Month
Port: Shenzhen
Owo ofin: L / C, D / A, D / P, T / T
Brand Name: Leader
Ikole: Yẹ Magnet
Dabobo Ẹya-ara: Mo Paade
Imọ datas: Le wa ni ti adani
ọja Apejuwe
ọja Tags
The linear dc motor has faster acceleration compared to the ERM vibration motor. It takes only 50ms from the standstill to the highest vibration level, while the ERM vibration motor needs 100ms~200ms. Higher accelerations result in better haptic feedback, so more and more mobile phone brands are starting to use linear motors instead of traditional motors.
Because of the mechanical structure, the ERM motor have brush abrasion during the working process. But, linear vibration motors are effectively brushless as they use a voice-coil to drive the mass. This means that the only moving parts that are prone to failure are the springs. These springs are modelled with FEA and are operated within their non-fatigue zone. So the lifetime of the linear motor is usually more than five times that of the traditional motor.
Ọja imọ sile of  Linear Vibrating motor: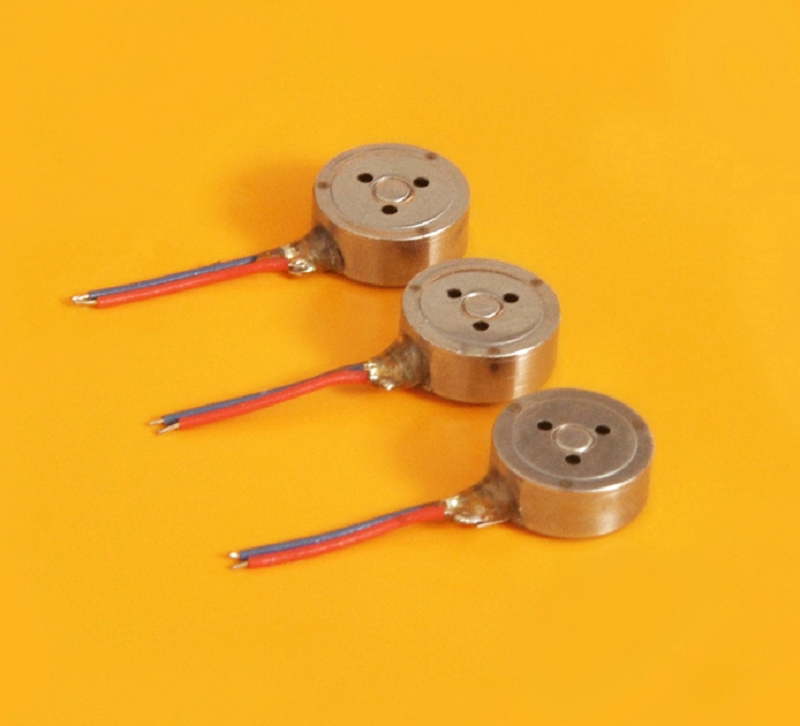 Ibi ti Oti

 Guangdong, China (Mainland)

awoṣe Number

 

 0832

Lilo

 Mobile foonu, Watch ati Band, Massagers, Medical ohun elo ati ohun-elo

iwe eri

 ISO9001, ISO14001, OHSAS18001

iru

Micro Motor

Ẹya-

 gbigbọn

won won lọwọlọwọ

 80mA Max

won won foliteji

 1.8 (V) DC

won won igbohunsafẹfẹ

 235Hz

Awọn ọna foliteji

 0.1 ~ 1.9 (V) DC

Awọn ọna igbohunsafẹfẹ

 235 ± 5Hz

F0 isare

  1.2 ~ 1.7G

Life

 1.8V, Iay 2 ON, 1s PA, 1,000,000 waye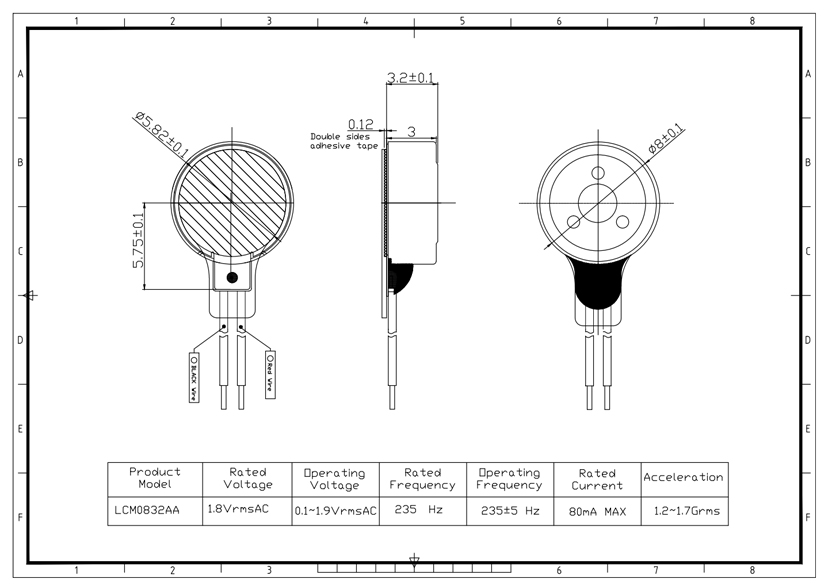 Awọn ifilelẹ ti awọn ẹya ara ẹrọ ti  Mini Onititọ ipele motor  :
(1) Eleyi jẹ awọn rinle ni idagbasoke Onititọ Motor titaniji ni itọsọna Z pẹlu kan gan gun aye akoko ti 1 milionu waye ni igbeyewo mode 2s On 1s Pa bi ọkan leekan si.
(2) Eleyi Onititọ Motor tun ni a gan lagbara isare / gbigbọn agbara ni awọn oniwe-tente isare iye ni ayika 1.8G, Elo ni okun sii ju awọn miiran deede fẹlẹ iru owo Motors ni 0.6-0.8G maa n.
(3) Lati lo yi Onititọ Motor, awọn olumulo nilo lati fi IC awakọ ni PCB lati mu yi motor.
(4) Eleyi Onititọ Motor ni Pataki fun ga-opin ati ki o ga gbẹkẹle ẹrọ itanna olumulo awọn ọja.
Main Export ọja ti wa  Mini Titaniji Motor :
South Asia: 43%
North America: 27%
Western Europe: 25%
Northern Europe: 5%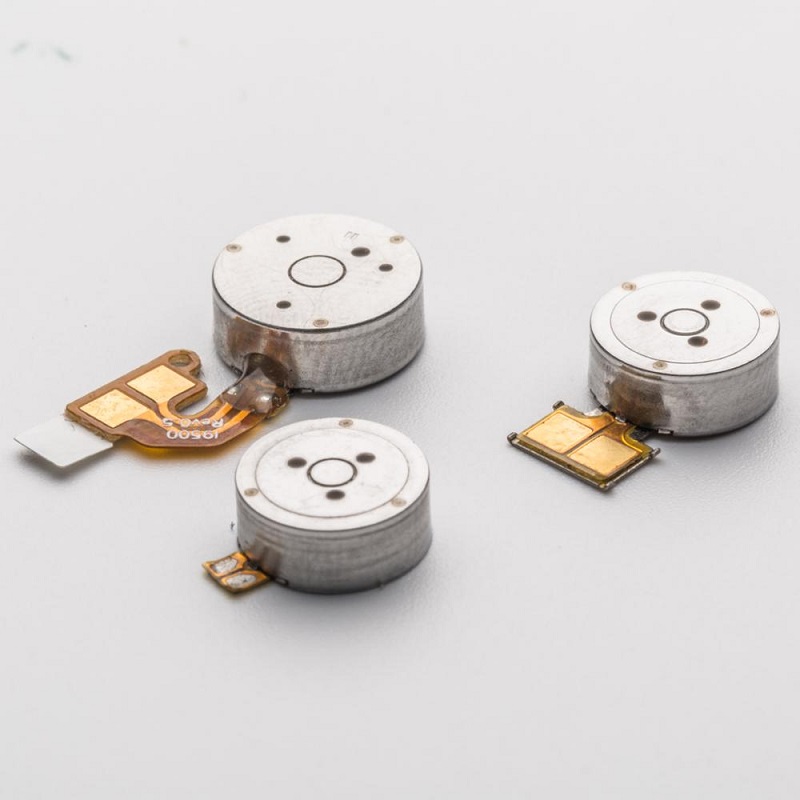 Awọn ohun elo ti  Mini Titaniji Magnet motor  :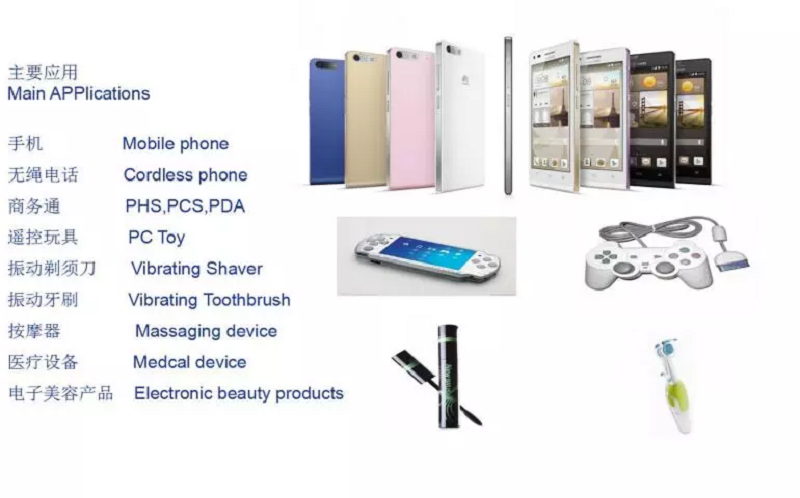 Apoti & Shippment:
1. 50 mini DC drive Motors ni kọọkan PS atẹ.
2. Gbogbo 20 agunmi gẹgẹ bí ẹgbẹ kan, fi kan ike ideri lori awọn ẹgbẹ ki o si fi ipari si o ni teepu.
3. Fi we ẹgbẹ sinu kan apo-iwọle.
4. Gbogbo 8 inboxes ti wa ni fi sinu ohun lode nla nipasẹ awọn ọna boṣewa bi awọn iyaworan.
5. opoiye ati ipele nọmba ti kọ lori dada ti awọn lode nla. 
Inspection Instrument: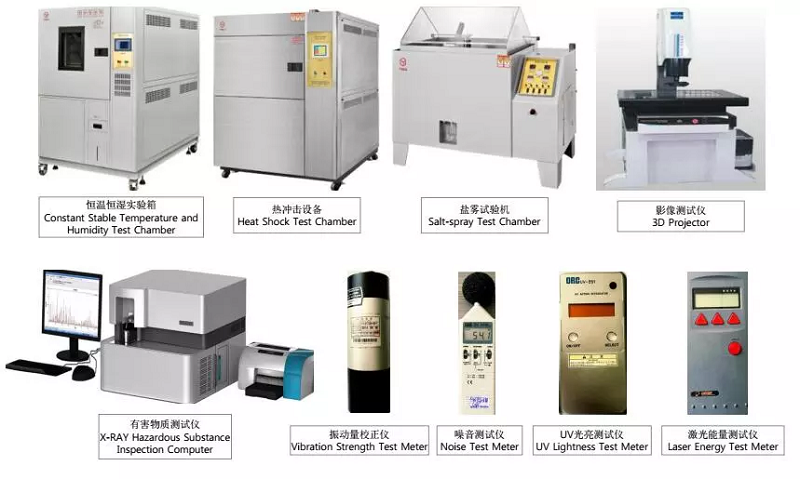 Certificate:

---
---