Key Features:
* Small size, easy mounting in haptic device.
* Low noise level when vibrating feedback.
* Rated at 3V DC, offer a low-power solution for vibrating.
* Rotates both CW and CCW easily used and installation.
Application Ideas:
* Touch screen feedback.
* Simulations, mobile phones, RFID scanners.
* Video game controller haptic feedback
* Medical applications, touch sensory.
Coin vibration motor with lead wire (brush type) φ7mm – φ12mm – Pancake Types
Leader Electronic Motor now offering coin vibration motors, also known as shaftless or pancake vibrator motors. Latest Coin Vibrating Motors. Warehouse Prices, World Class Customer Service. The diameter of them is range from Ø7mm – Ø12mm. Pancake motors are compact and convenient to use. Enclosures can be moulded to accept the coin form of our shaftless vibration motors easily. Within the coin motor range, we offer both leaded and spring & (black foam) pad mountable versions. This is a small flat coin vibration motor with adhesive backing. Vibration motors are used today in an endless number of applications; these are quality motors used in medical, automotive, consumer, and industrial products. Specific applications in which our vibrating motors could be used are in feedback of handheld devices, touch screen feedback, emergency alerting, simulations, video gaming, and other operator feedback applications.
Latest Coin Vibrating Motors. Warehouse Prices, World Class Customer Service.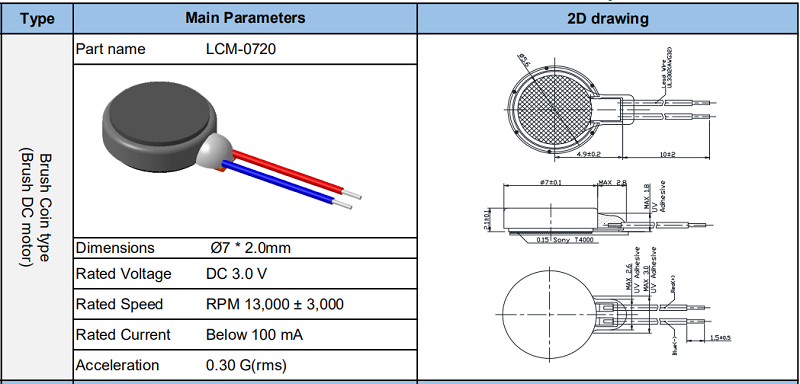 Micro Vibrating Motor of Coin Vibrating Motor 0720       ASK PRICE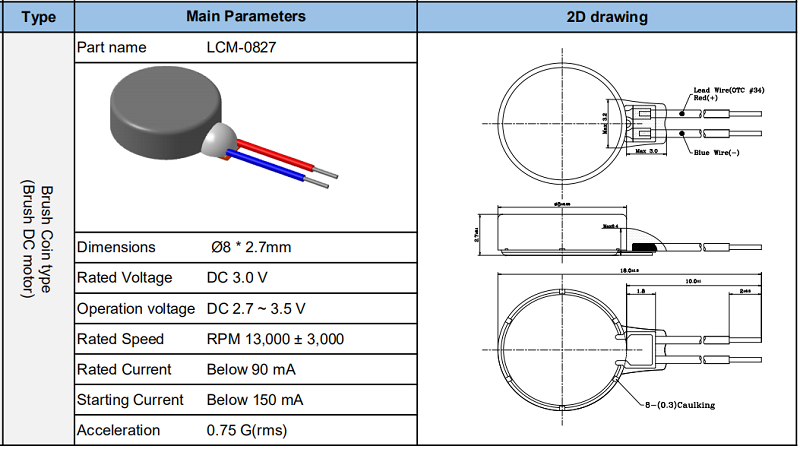 Smallest Vibration Motor of Mini Electric Motor 0827        ASK PRICE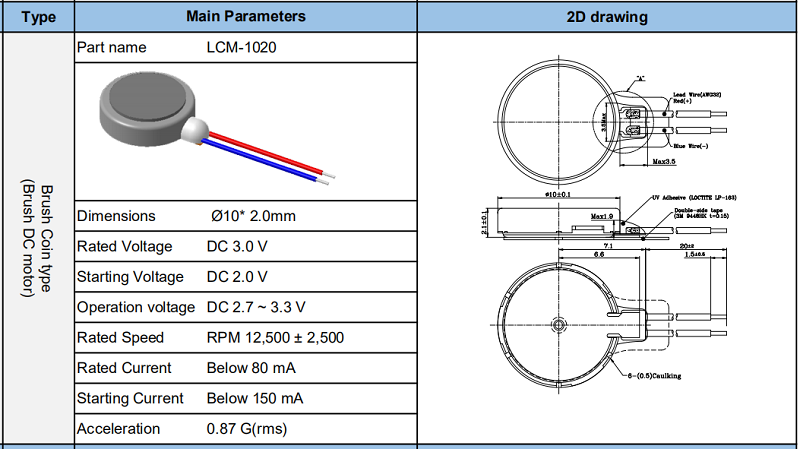 Mini Vibrating Electric Motor 1020        ASK PRICE
Coin motor with FPC terminals φ8mm – φ10mm
Leader Electronic Motor produced these three versions (8mm diameter and 10mm diameter) are the thinnest coin type motors we are making today and all connect with FPC terminals for very easy and flexible PCB assembly. These models are widely used in wearable devices.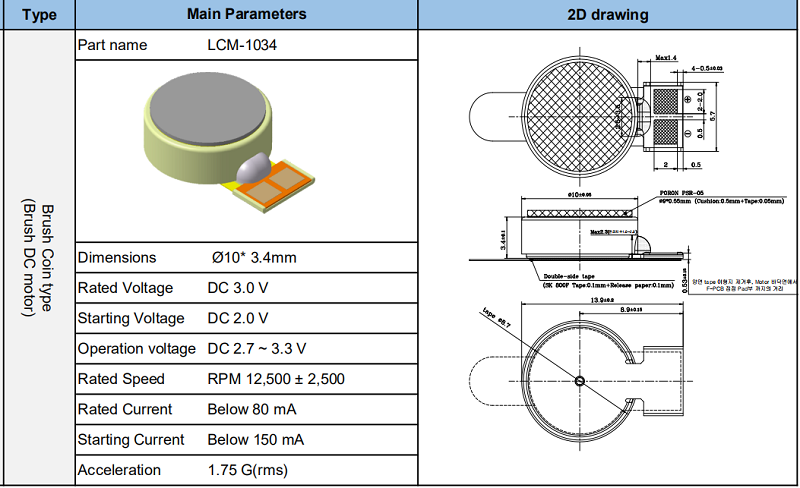 Mini Electric Motor  Coin F-PCB 1020、1027、1030、1034        ASK PRICE
Coin vibrator motors overview

The coin motor that are used in the phones are called Q-Coin motor as they are in a shape of a coin. They are of permanent magnet type accepting two leads for positive and negative DC voltages. The circuitry that operate this motor just can switch on the disk motors for a specific period of time and can change its rotation direction. All other parameters of coin vibration are set by motor's design.
The coin motor is mounted on smart phones, tablet PCs, game consoles and handheld devices to provide a notice function through its vibration, and also to provide users with the "feel of touch" (haptic fuction) through the vibration of the coin motor. Supports the small linear actuators and the piezo actuators to provide coin vibration motors that are applicable for smart phone and tablet PCs. A linear actuator provides vibration through electromag-netic force and resonance mode created just by sine wave-generated vibration In a mobile device, it realizes the haptic functions by providing vibration upon call reception and quick vibration upon touch.
Coin Vibratioon Motor Working

Coin motor working principle of mechanism
Coin motor or 'pancake' motors use the same operating principle as pager motor (ERM), however their eccentric mass is kept in their small circular body (which is where they get their names from). Brushed coin vibration motors are constructed from a flat PCB on which the 3-pole commutation circuit is laid out around an internal shaft in the centre.
They are restricted in amplitude because of their size with extremely low profiles (only just a few mm!) which make them popular in applications which space is restricted. Coin vibration motors have a relatively high start voltage (compared to cylinder pager vibration motors) which must be considered in designs. Typically this is around 2.3v (all coin motor have a nominal voltage of 3v), and failure to respect this could result in coin motor not starting when the application is lying in certain orientations.
This problem arises because in the vertical orientation, the coin motor must force the eccentric mass over the top of the shaft on the initial cycle.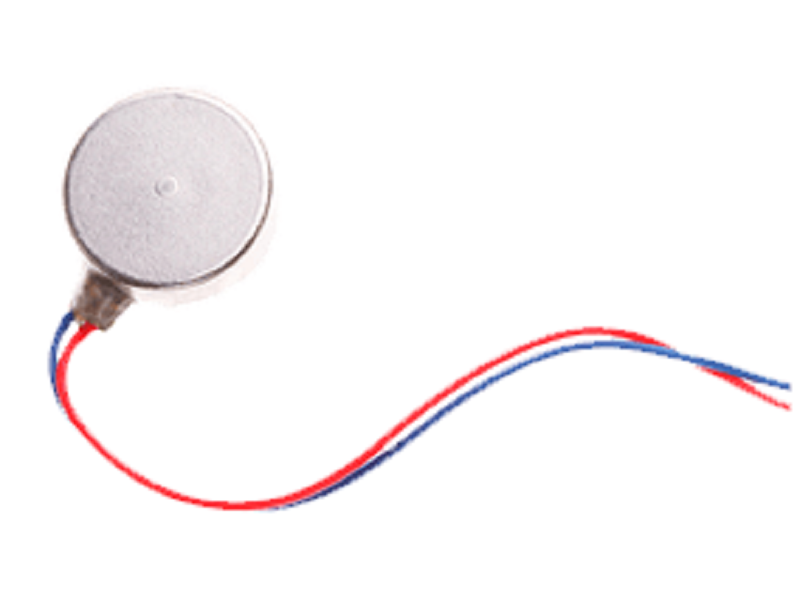 vibrating micro motor buy
Established in 2007, Leader Microelectronics (Huizhou) Co., Ltd. is an international enterprise integrating R & D, production and sales. We mainly produce flat motor, linear motor, brushless motor, coreless motor, SMD motor, Air-modeling motor, deceleration motor and so on, as well as micro motor in multi-field application.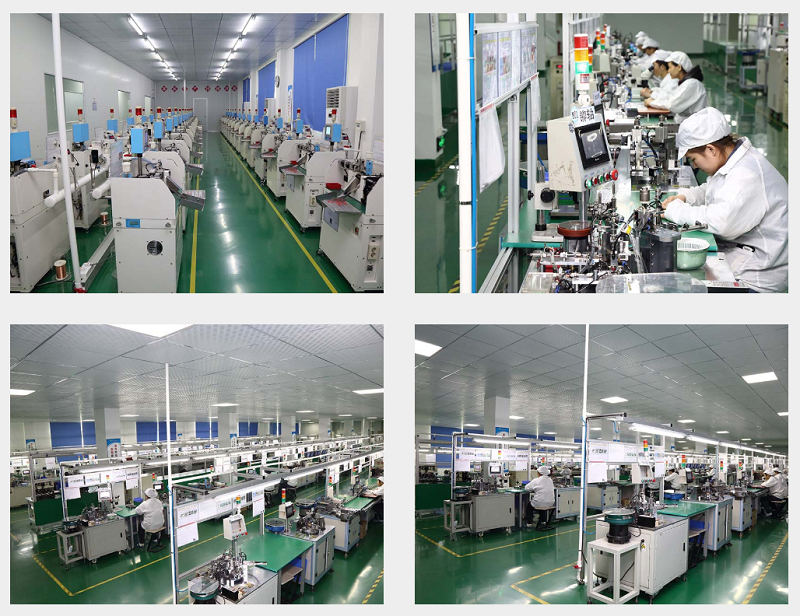 CONTACT FOR THE MICRO VIBRATION MOTOR ORDER RIGHT NOW!
Phone:+86-15626780251     E-mail:leader@leader-cn.cn
---
Post time: Nov-22-2018