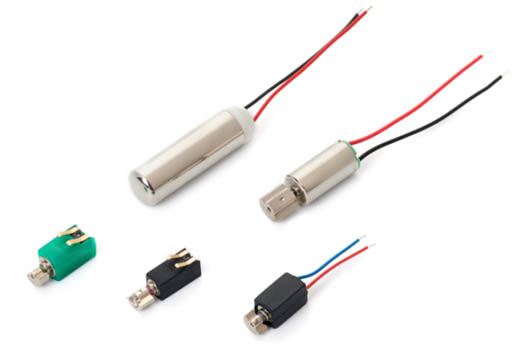 Coreless Motor Manufacturer
A cylindrical motor resembles a cylinder or rectangular prism in shape. It is also known as a coreless motor since its internal structure is hollow. Compared to traditional iron-core motors, cylindrical motors are lighter, smaller and more efficient. Because they are made of a hollow aluminum or copper rotor with no iron core, which reduces weight. Cylindrical motors are commonly used in high-speed and high-precision applications. Such as drones, robots, medical equipment and automated control systems.
As a professional micro coreless motor manufacturer and supplier in China, we can meet customers' needs with custom high quality coreless motor. If you are interested, welcome to contact Leader Micro.
The coreless motor is characterized by having a low startup voltage, energy-efficient power consumption and predominantly radial vibration.
Our company specializes in the production of coreless motors with diameters ranging from φ3mm to φ7mm. We also offer customizable specifications to meet the specific needs of our clients and the ever-increasing demands of the market.
| | | | | | |
| --- | --- | --- | --- | --- | --- |
| Models | Size(mm) | Rated Voltage(V) | Rated Current (mA) | Rated(RPM) | Voltage(V) |
| LCM0308 | ф3*L8.0mm | 3.0V DC | 100mA Max | 15000±3000 |  DC2.7-3.3V |
| LCM0408 | ф4*L8.0mm | 3.0V DC | 85mA Max | 15000±3000 |  DC2.7-3.3V |
| LBM0612 | ф6*L12mm | 3.0V DC | 90mA Max | 12000±3000 |  DC2.7-3.3V |
Still not finding what you're looking for? Contact our consultants for more available products.
Coreless motors are typically used in products that require high precision, low noise and high speed. Some common applications include:
Coreless motors are used in gamepads to provide force feedback to the player, enhancing the gaming experience by providing tactile cues for actions, such as firing a weapon or crashing a vehicle.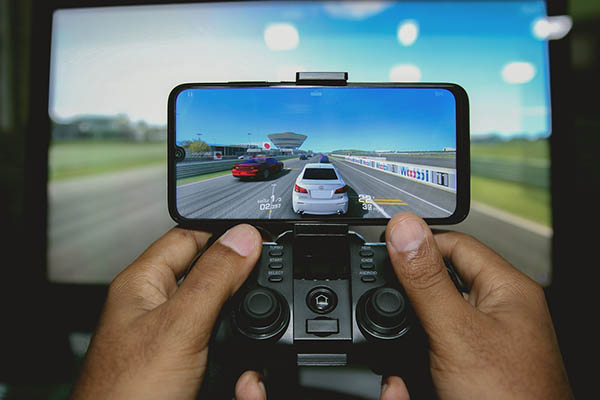 Coreless motors are used to small model aircrafts due to their lightweight and compact size. These motors require low current and provide high power-to-weight ratios, enabling model airplanes to achieve high altitudes and speeds.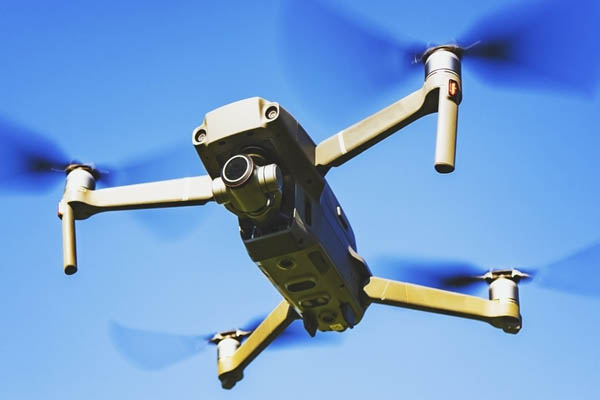 Coreless motors may be used in adult products, such as vibrators and massagers, where a lightweight and high-precision motor is required. Additionally, coreless motors' low-noise operation makes them suitable for use in quiet environments.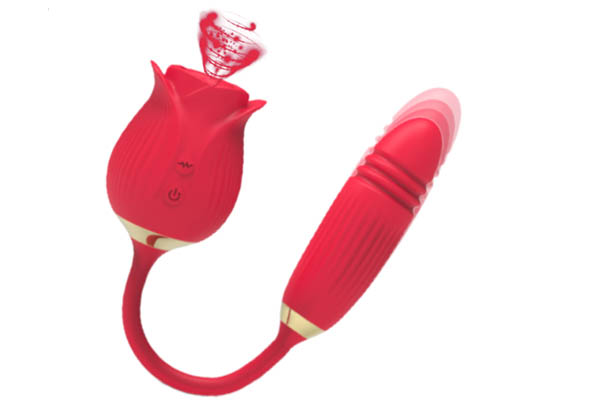 Coreless motors are commonly used in miniature electric toys, such as remote-controlled cars and helicopters. The motors offer efficient and responsive control of the toy due to their high torque and low power consumption.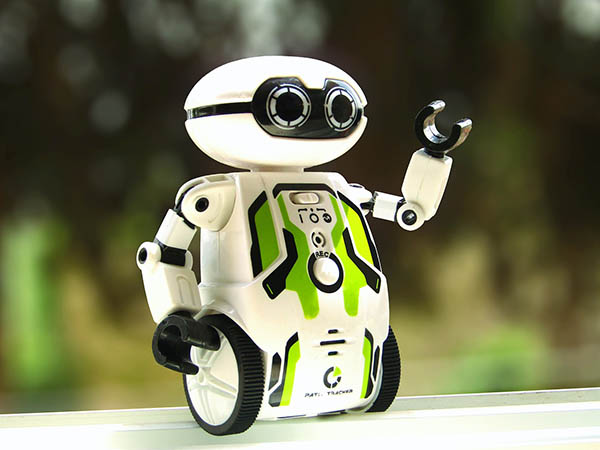 Coreless motors are used in electric toothbrushes, providing vibration that oscillates the brush head for effective cleaning of teeth and gums.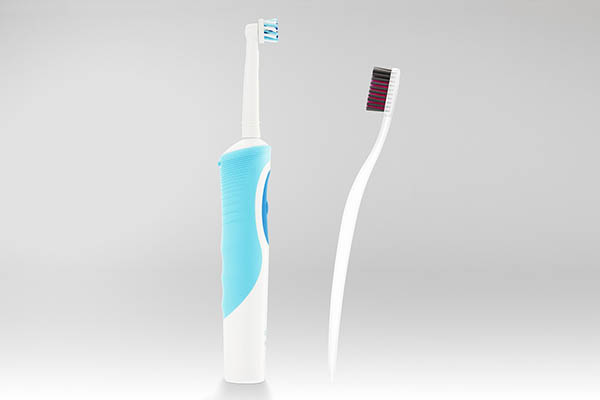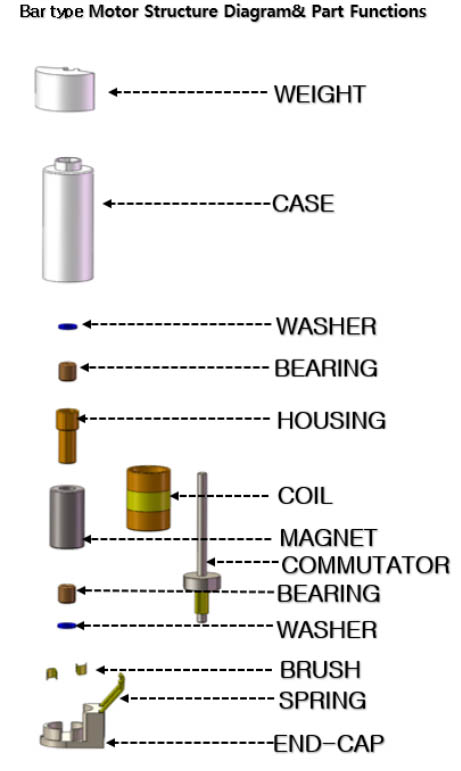 Coreless Brushed Dc Motors Working Principle
Coreless motors are a high-performance and efficient option that is more costly than traditional iron core motors. In this type of motor, a stationary toroidal magnet serves as the core, while the motor windings are encased in a rotating resin molding that surrounds the magnetic core. This design offers superior performance as it improves motor efficiency by reducing magnetic losses, and it enables the motor to radiate heat more effectively, thus delivering higher power.
Coreless motors offer a significant advantage in terms of mechanical commutation through brushes, which makes it possible to operate them with a simple DC voltage polarity. Specifically, a positive polarity drives the motor forward, while a negative polarity reverses its direction.
Coreless motors are advantageous in two critical design scenarios: First, in motors with a frame diameter of less than 10mm, where achieving high performance is feasible only through coreless construction. Second, the coreless motor can be driven by direct current (DC), which is more simple for engineers to design.
Coreless motors are ideal for highly miniaturized and high-performance applications. They are commonly used in lower volume industrial, medical and instrument applications.
Here are some detailed descriptions of the main soldering modes used in coreless motors.
1. Leade Wire: Lead wire is a commonly soldering mode in coreless motors. It uses specialized equipment to attach a metallic wire to the electrode pads on the motor housing. Wire soldering provides a reliable and robust electrical connection that allows for precise control and operation of the motor.
2. Spring Contact: Spring contact is another soldering mode used in coreless motors. It uses a metal spring clip to establish an electrical connection between the motor wires and the power source. Spring contact is easy to manufacture and provides a relatively strong electrical contact that can withstand vibration and mechanical shock.
3. Connector Soldering: Connector soldering involves attaching a connector to the motor housing which use a high-temperature soldering process. The connector provides an easy-to-use interface for connecting the motor to other parts of the device. This method is commonly used in electric toothbrushes and other battery-powered devices.
Overall, these three soldering modes are commonly used in coreless motors. Each offers unique benefits in terms of electrical connection reliability, mechanical robustness and ease of use. LEADER will typically choose the most appropriate method of soldering based on the requirements of end products.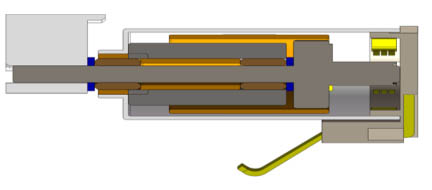 Get Coreless Motors in Bulk Step-by-step
A: The operating voltage range for coreless motor is typically between 2.0V to 4.5V, but this may vary depending on the specific motor model and design.
A: Coreless motors have multiple advantages: high efficiency, low heat generation, low noise, precise control and quick acceleration. They are ideal for use in portable and battery-powered devices due to their low voltage start-up and power consumption.
A: No, coreless motors are not waterproof. Prolonged exposure to moisture or water can damage the motor and affect its efficiency. If needed, LEADER can customize waterproof covers according to customer requirements.
A: Coreless motors are maintenance-free, but proper handling, installation and usage practices are required to ensure optimal performance. Specifically, users are advised to avoid overloading, temperature extremes and moisture exposure.
Consult Your Leader Experts
We help you avoid the pitfalls to deliver the quality and value your coreless motors need, on-time and on budget.