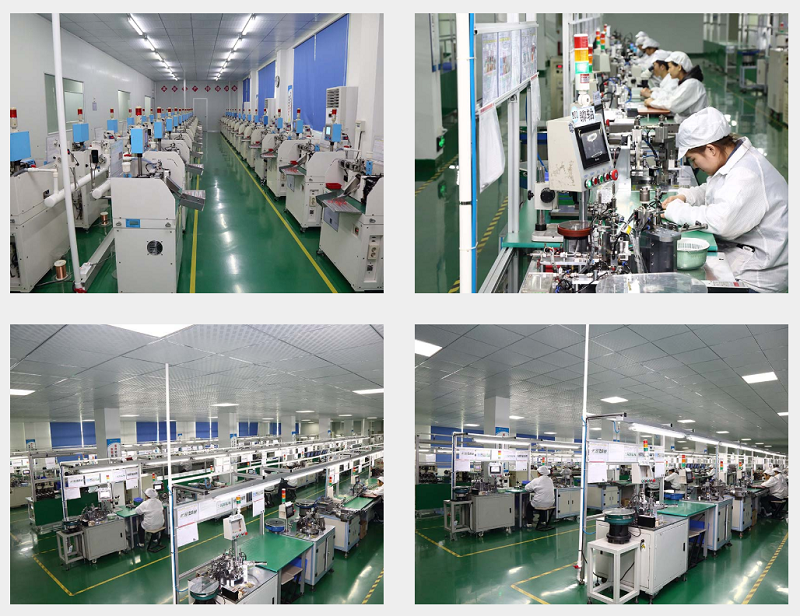 Leader is a manufacturer in Micro Coin Motor.
Established in 2007, Leader Microelectronics (Huizhou) Co., Ltd. is an international enterprise integrating R & D, production, and sales.
In 2015, we established a branch company in Anhui province, called Jinzhai Leader Micro Electronics Co., Ltd to meet the growth of the order.
We mainly produce coin motor, linear motor, brushless motor, coreless motor, SMD motor, Air-modeling motor, deceleration motor and so on, as well as the micromotor in the multi-field application, which are widely used in mobile phone, wearable device, massagers, e-cigarette and so on.
We have 4 automatic production lines of the coin motor (Production Capacity 5KK/month), 2 lines of brushless motor and linear motormotor(2KK/month), and 1 line of bar-type motor.
Quality system and R & D strength.
We have passed ISO9001:2015 international quality management system, ISO14001:2015 environment management system , and OHSAS18001:2011  occupational health and safety management system, to ensure the superiority of product quality and the stability of product performance.
We also have the most advanced production and testing equipment at present and technically at the leading level in the domestic and foreign industries.
There are 12 staffs in our R & D team, some of whom have more than 10 years experience in micro motor technology and we have our processing workshop to produce JIG by ourselves to meet the newly developed products requested by our customers.
Benefit from our advantages.
1.Continuously improve production automaticity.
35 of 47 existing process has been realized automation, achieving an automation rate of 75%.
2. Optimize production jigs.
To reduce delivery time, most manufacturing facilities are designed and manufactured by ourselves, including 30% equipment and 90%+ jigs.
3. Continuously improve production efficiency.
Efficiency increases by 10% on averagely in recent years
4. No pure manual work.
For projects hard to automate, Jigs have been used to assist in flexible manufactures.
5. Pay high attention to safety in production.
Inquire Now.
Small sample order would be delivered in 7 days.
Enquire today to begin sourcing.
Lisa/ leader@leader-cn.cn
.